Julien Royer is one of France's top chefs, recognized all around the world for his international trajectory. Born in Cantal, France, he comes from an old lineage of farmers. As a youth, Royer attended a culinary school and since his early years he has learned to differentiate a myriad of fresh ingredients.
He promptly formalized his gastronomic studies, learning to deeply respect the integrity of each and every component in every dish. His professional debut happened with Michael Bras in Laguiole, a chef who taught Roger the value of the commitment to keep the flavour of each ingredient in every dish. Julien Royers soon moved on to Auvergne, a small french restaurant where his trajectory was propelled by working with Bernard Andrieux, considered a Master Chef in France. His interest in learning continuously took him to the French Antilles, where Roger worked in the Carl Gustaf Hotel; soon after he travelled to the Polynesian subregions where he cooked in chef Jean George Vongerichten's restaurants. Going forward on his travelling chef journey, he is named sous chef in chef Antonin Bonnet's restaurant The Greenhouse, adorned with a Michelin-Mayfair.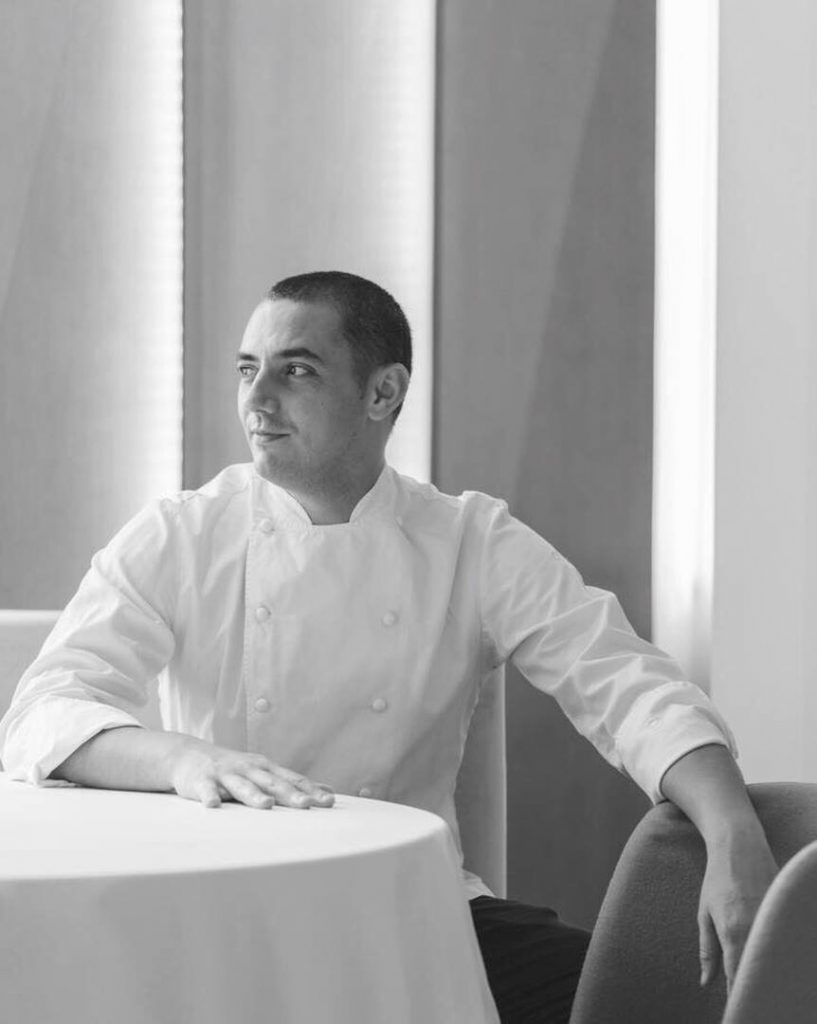 After some time, he became chef de cuisine in La Brasserie les Saveurs in Singapore's hotel St. Regis. In 2013, Roger became chef de cuisine in Jaan, which took him to be featured for the first time in the 50 Best Restaurants in Asia by San Pellegrino. This is the moment Julien Royer became one of Asia's most coveted chefs, participating in the Ubud Food Festival in Bali, Indonesia, as one of the main personalities in the event. In 2016 he became judge and mentor in San Pellegrino Young Chef 2016 Competition, taking place in Seoul, Korea. In 2017 he also serves as a panellist in the Madrid Fusion Manila along other great chefs in the industry.
Already a renowned chef, Royer began his new project: Odette, a classical French cuisine restaurant now available to the Asian society in Singapore. As always, he treaded away from his comfort zone, Julien Royer creates his own style and brings it forth in his establishment. Opening Odette was a great opportunity for Royer, one which would drastically change his life thanks to its astounding success. Since its opening in 2015, the restaurant has been recognized with several awards, helping it stand out as one of the best in the world. 
Photos: courtesy.