From time to time, to find a new place in the future, symbols and icons need to be reinvented. To take a new skin and embrace its becoming, all while continuing to carry their legacies and essences. Closed for renovations for some time, The Landmark, Tiffany's iconic boutique in the 57th Street with the Fifth Avenue in New York is finally reopening its doors to welcome us into a new world of fantasy.
The already iconic Tiffany building is a legend in itself: right in the heart of one of the world's most famous cities and adorned in its trademark blue, it is practically impossible to pass beside and not notice its presence. Just the façade is in itself a feast for the eyes: a perfect feast of detail and simplicity that outstands amidst the New York chaos. It has preserved its iconic revolving doors and Atlas statue carrying the clock: however, once you step through the entrance, the interior becomes faceted like faces of a diamond and reveals a whole dimension of marvel.
The Landmark's transformation has been extensive: the main floor's renewal features new, naturally illuminated exhibits that are to die for, as well as a fastuous faceted skylight that reminds of Tiffany's excellent diamonds. A beautiful spiral staircase adorned in crystals goes from the third to the eighth floor, and everywhere you look there are interactive installations and immersive exhibits that make wonders out of jewellery and fine china. Many new art pieces are also featured inside the renovated building: most of them specifically made for their current locations. A delicious cup of coffee awaits you at the Blue Box Café, run by chef Daniel Boulud, and the last three floors, reinvented in a contrasting and modern style, sit at the top of the building like a crown. We could talk about The Landmark for the remainder of the day; it is, however, necessary to see it with one's own eyes to be fully convinced of the incredible metamorphosis the boutique has undergone. So plan ahead your next trip to New York, and make space for a visit to Tiffany's: step right into its latest fantasy.
Photos: courtesy.
---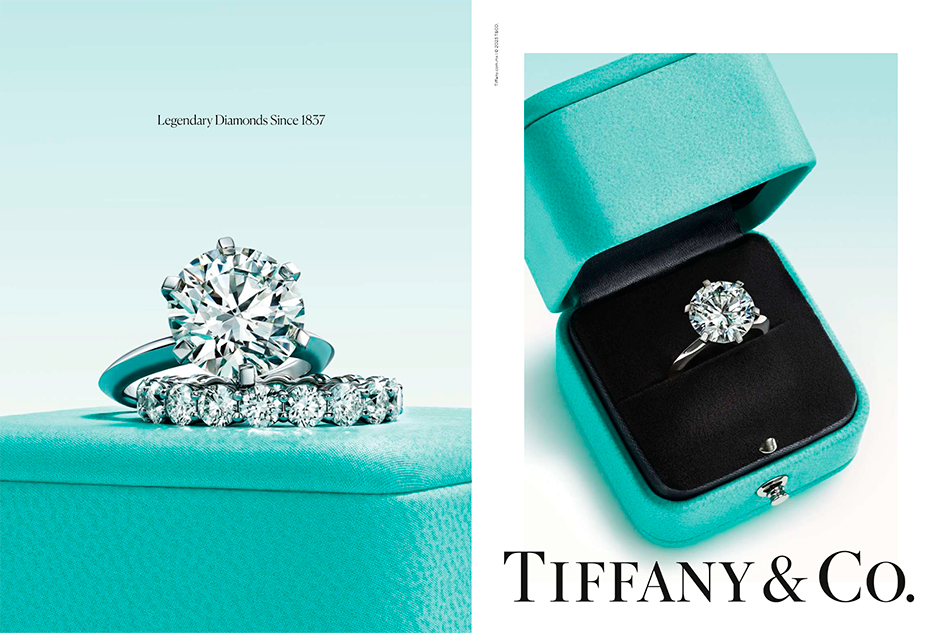 Subscribe to our newsletter to get all the news  for those who chose luxury as a lifestyle.