Presented for the first time in 2016, LE MATHUSALEM is the only way in which the LOUIS XIII experience can be further elevated. This edition concentrated the work of 20 artisans, creating an authentic museum piece.
This decanter of cyclopean proportions marks a first for the Baccarat ateliers, as this French crystalwork house has never made a decanter in this size through its century-long collaboration with LOUIS XIII. This particular piece requires the work of a team with no less than 10 years of experience in crystal work, and even demands the reinvention of tools that have not changed in over three centuries.
This presentation contains 600 centilitres of LOUIS XIII, which equates to 150 glasses of cognac, ideal for sharing. The LOUIS XIII THE MATHUSALEM comes inside a wooden oak box, with leather and metal detailing, and six LOUIS XIII glasses, specially designed by Christophe Pillet for the marque. Additionally, each LE MATHUSALEM, of which few pieces are produced per year, comes with an invitation for four people to visit Cognac and have the LOUIS XIII experience, guided by cellar master Baptiste Loiseau.
Photos: Stéphane de Bourgies, Marius W. Hansen
---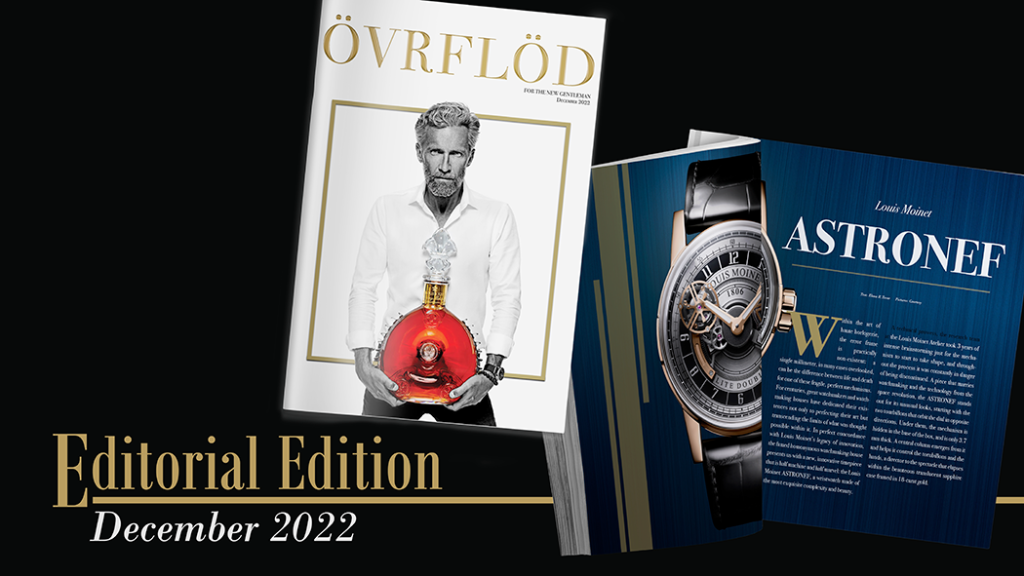 Subscribe to our newsletter to get all the news  for those who chose luxury as a lifestyle.