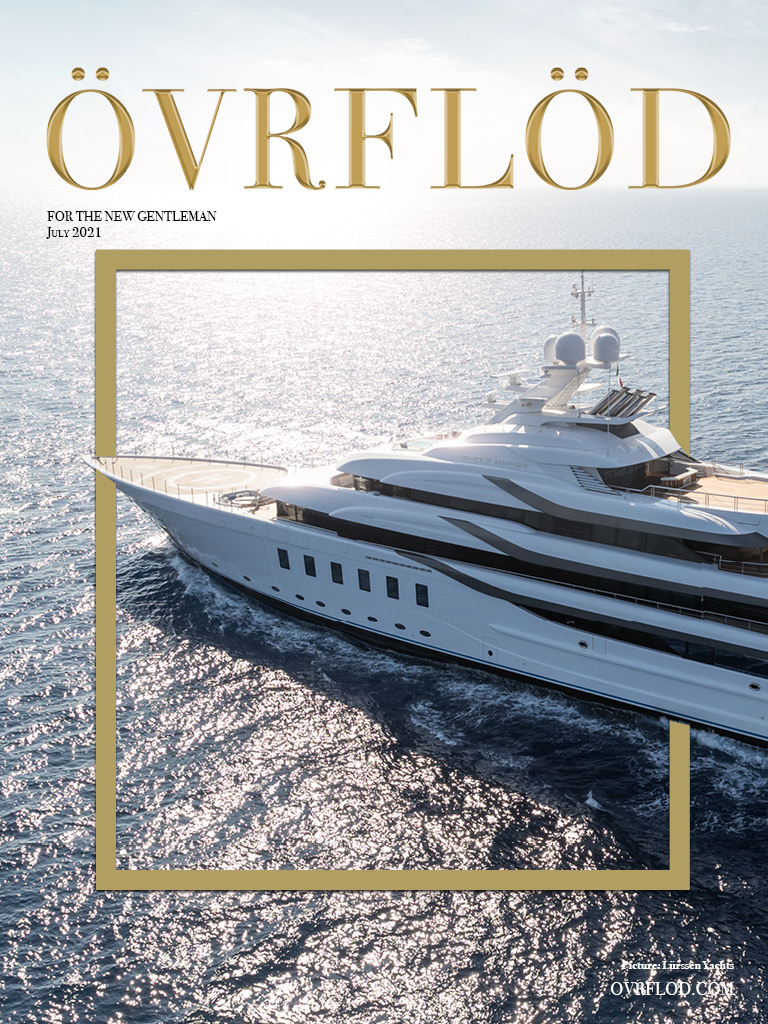 A new voyage begins as the month commences, and we leave the United Kingdom behind as we set foot towards Germany, Austria and Belgium, discovering a new lifestyle full of adventure, luxury, and exclusivity. Our trip begins at the Aurelio Lech Club & Chalet, located at Lech am Arlberg, Austria. A place ideal for special events and private escapades, the mountainous landscape, gourmet menus and monumental beauty come together into a unique experience. We then travel to the Kruishoutem Hills in Belgium, where we will taste chef Peter Goossens' creation at the 3-Michelin-star owning Hof Van Cleve restaurant, located in the 43rd spot in the World's 50 Best Restaurants.
Our Clockwork section features Jaeger-LeCoultre, with their new star launch, an homage to one of their historical models: the new Reverso Hybris Mechanica Calibre 185. To round off the ÖVRFLÖD lifestyle, Louis XIII, made from the very best eaux de vie in France, offers a full guide on how to properly enjoy a worldy cognac.
Crossing the border into Germany, the Bavarian Alps house one of Europe's oldest hotels, the Kempinski Hotel Berchtesgaden. Here, the most exquisite European style, sure to satisfy the most discerning travelers. In Bremen, we get to know Madsummer, an ode to maritime navigation with ample curves and colorful interiors, ideal for superyacht fans.
As always, our trips are complemented with the very best from the world of fashion, lifestyle and luxury. Follow us and remember to read our articles every Monday, Wednesday and Friday, and check our editorial edition on July 28th with new, exclusive material.
Subscribe to our newsletter and never miss an update from ÖVRFLÖD, and follow us on our social media to continue the conversation.
Greetings,
ARMANDO D'MONTOYA
---
Subscribe to our newsletter to get all the news  for those who chose luxury as a lifestyle.
---