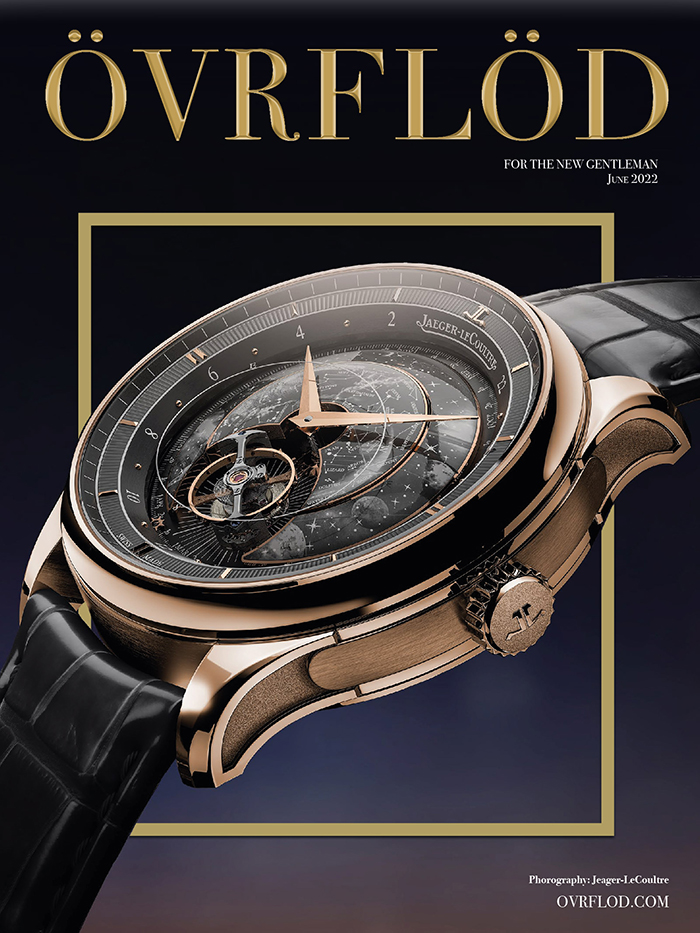 ---
"Evolution and reinvention" is a phrase that came up constantly through this month's planning process. It is, however, not a surprise, since they are both key concepts in any venture that is worth it, especially in the world of luxury, where innovation, artisanal processes and savoir-faire come together to create unique pieces. Luxury can be ephemeral, durable, timeless, memorable or inspiring, and most of all, it tickles the senses.
Around us, history and legacy are transmitted within each brand's DNA. Founders and visionaries had a dream, determined to create a masterpiece, however, they often evolved and adapted to the times, giving way to the modern elements we are so familiar with. Past and present coexist, enriching each other to create a particular future.
ÖVRFLÖD has always been a spearhead in this innovative process, with the idea of a luxury magazine like no other, where exclusivity and sophistication came together into an unparalleled experience. Evolution has been constant, a continuous learnign process, because everyone at ÖVRFLÖD is committed to bringing the best content in each article, editorial edition and social media post.
With this determination, we made this month's edition, where we explore Colombia and the best Medellín and Cartagena have to offer. A gastronomic tour is presented by two of Latin America's best chefs, and Maserati and Blohm+Voss headline our Motor section. Additionally, we complete our edition with a recap of Watches & Wonders 2022, where the best of haute horlogerie was presented.
Follow us on social media and don't miss any of the special content we have prepared for you.
Greetings, 
---
Subscribe to our newsletter to get all the news  for those who chose luxury as a lifestyle.