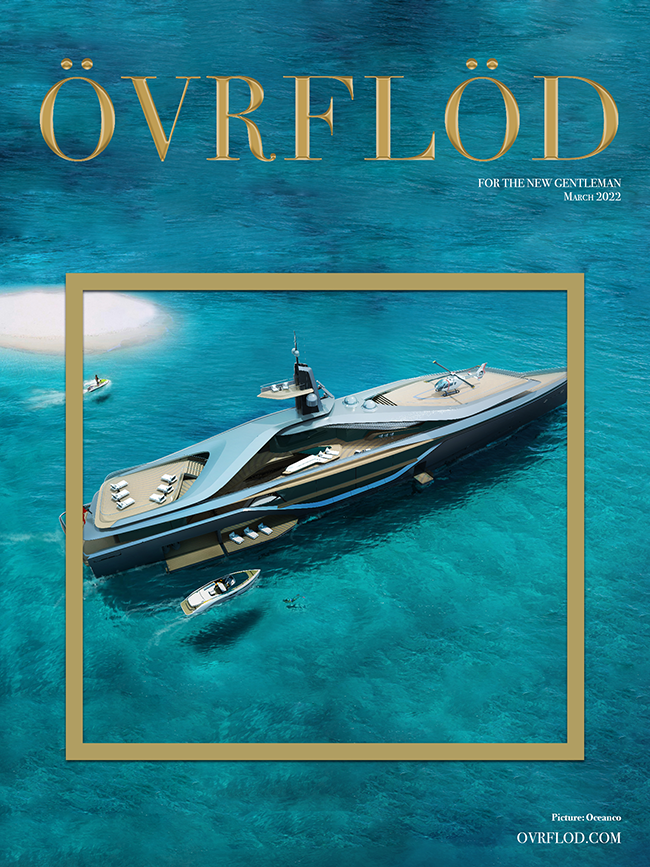 Our trip through Latin America continues, and this month, we will explore Uruguay, Paraguay, and Bolivia, showcasing the best of the regional gastronomy and unmatched landscapes.
This region's restaurants match their roots with high cuisine techniques to create experiences that have granted them a place among the World's 150 best Restaurants. South American landscapes can be observed through each dining room's windows, giving way to wondrous hotels that combine Latin-American warmth with sophisticated luxury in an unprecedented way. Additionally, we present Oceanco's latest innovation as a leader in the yacht making industry. Kairos, their most recent project, is ready to evolve naval engineering as we know it. Explore South America in this month's issue, available on March 7th.

Now, we are pleased to announce ÖVRFLÖD's most ambitious project to date. After a stasis period derived from worldly events, it is time to present the world with the next step in our journey to find and showcase the brands that create the universe of luxury.
Exclusivity arrives in Mexico with the ÖVRFLÖD CLUB, made for those who chose luxury as a lifestyle. Creating ephemeral experiences where limits are non-existent and the dreamscape bleeds into reality, the ÖVRFLÖD CLUB atmosphere of sophistication is everlasting. Our first experience will marry the best cognac in the world with a top exponent of Mexican fine tailoring, in a diner experience that will not be repeated, ever. Should you wish to join our celebration, acquire your entrance starting on March 11th.
If you want to become a member of our most exclusive ÖVRFLÖD CLUB, register and relish in the benefits.
We hope you enjoy your trip through South America with us and be sure to leave a comment on our social media.
Greetings,
---
Subscribe to our newsletter to get all the news  for those who chose luxury as a lifestyle.
---