Sprawling from South to North, Chile spans over a long stripe of the South American continent. It is home to a great cultural, geographic and biodiverse wealth, which itself translates into a culinary tradition overflowing with unique flavours and textures. Santiago, the city right at the heart of the Chilean territory, houses a restaurant unlike any other. Boragó, located in the northwest side of the city, offers its visitors an extraordinary celebration of the land's many riches, where every plate is a love letter to its beautiful land.
One of the World's 50 Best Restaurants of 2021, Boragó is led by chef Rodolfo Guzmán and is, more than an artistic expression, a whole anthropology project. Through its kitchen, Boragó approaches Chile as a territory by using ingredients that cannot be found anywhere else. Some of the delicate spices and exquisite produce can only be collected for a couple of weeks each year, which is why the menu is no stranger to delectable conserves, desiccated petals and ground spices that amalgamate with fresh ingredients to create novel, wonderful plates. Its flagship experience, "Endémica", is a tasting menu consisting of 15 to 18 preparations which include fresh produce, sea flavours, sweet algae and homemade ice-cream, along with rose petals and native herbs. These are accompanied by local wines from all over the territory, carefully selected and paired with the menu by an expert sommelier.
---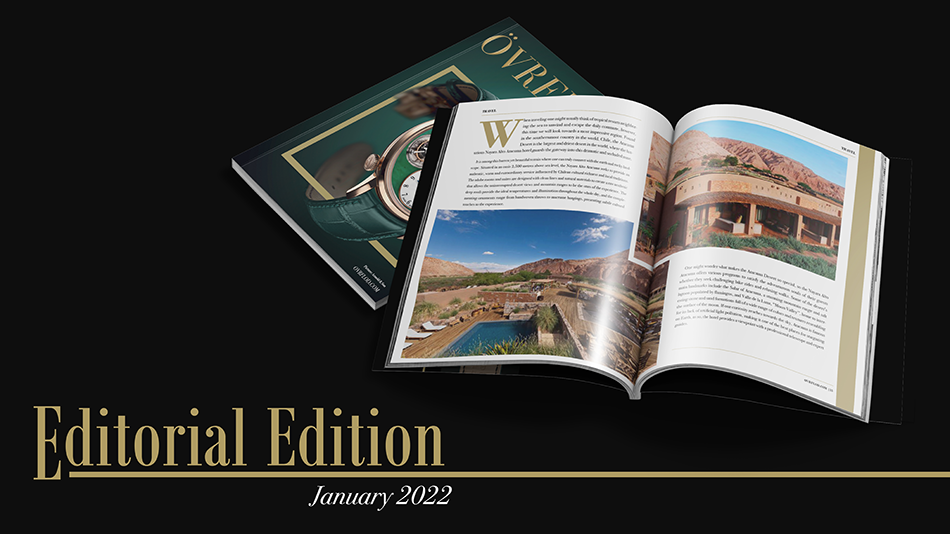 Subscribe to our newsletter to get all the news  for those who chose luxury as a lifestyle.
---
Looking to create a purely Chilean cuisine from its conception, Boragó has allied itself with gatherer communities, small producers and fishermen across the country, and who contribute to reuniting the finest delicacies for the kitchen. Having direct contact with every single one of the people who take part in the making of their dishes – from growing to serving and circling around the mastermind behind their transformation – has created a virtuous social circle that chef Guzmán is very proud of, as it has reaped great benefits for everyone involved.
With an unmatched cuisine in constant exploration, Boragó offers an experience beyond food, with a wide network of roots in the very land it is set upon. The dining room's large windows open upon the skirts of Cerro Manquehue, creating a view to remember; the taste of the food is like no other, wonderfully distinct and full of identity. Boragó incarnates, undoubtedly, the very soul of Chile in its creations, forever changing and with a permanent exquisiteness.
Photo: courtesy.