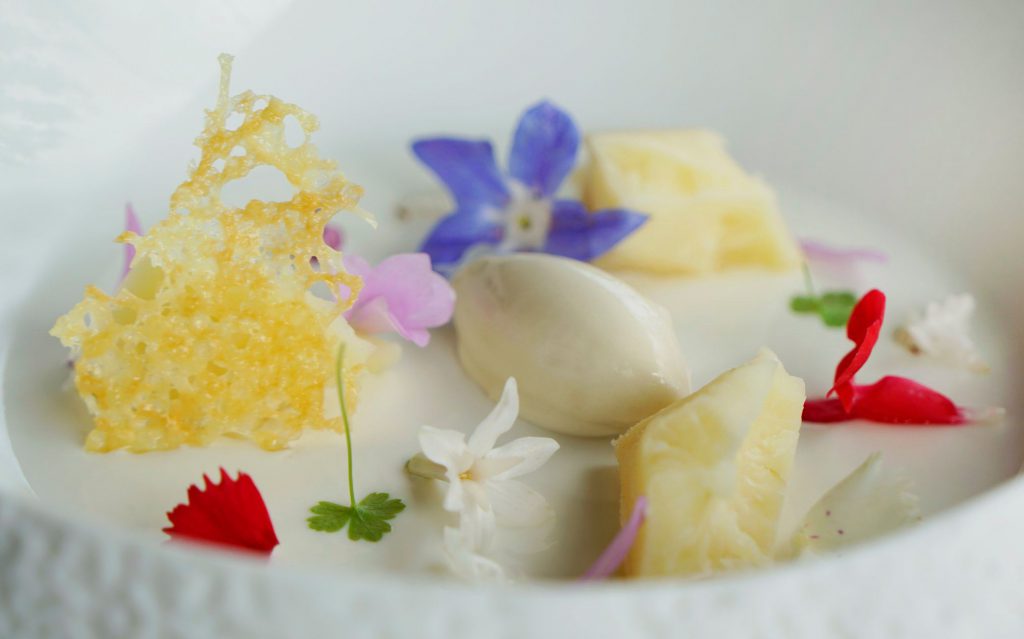 One of the world's youngest chefs to achieve great international recognition, Eneko Atxa, originally from Bilbao, has been awarded with multiple accolades such as Chef of the Year in Europe 2019 by Madrid Fusion and the Most Outstanding Personality 2018 by the National Prize for Healthy Gastronomy, while his flagship restaurant, Azurmendi***, brandishes prizes such as the Most Sustainable Restaurant from The World's 50 Best Restaurants, Best Restaurant in Europe by Opinionated About Dining, and the Best Restaurant in the World by Elite Traveller, as well as a total 5 Michelin Stars in conjunction with his other restaurant concept ENEKO.
Beginning his career at 15 at the Culinary School of Leioa in Biscay, Eneko Atxa specialized in Basque cuisine while working at several prestigious restaurants, developing his own style and eventually founding Azurmendi*** in 2005.
Committed to health, solidarity and sustainability, Azurmendi*** is viewed by Atxa as his home, and his unique taste and complete devotion for his cooking granted him three consecutive Michelin Stars between 2007 and 2012. One of the youngest chefs in Spain to have achieved such a feat, Atxa soon took his next steps towards international growth, promptly establishing his ENEKO network in London, Larrabetzu, Tokyo, Bilbao and Lisbon, taking Basque cuisine to diners around the world. The Bilbao and Larrabetzu locations have, as well, won their own individual Michelin Stars.
Speaking of Azurmendi***, the restaurant houses, since its first opening, its own winery and a venue for large events. Given its constant and impressive growth and recognition, specially after being granted two Michelin Stars in 2010, the restaurant has expanded greatly. Fully sustainable, it is the first of its kind in the Iberian Peninsula, working exclusively with methods that grant respect for the environment, using local and recycled materials and cutting-edge technology of renewable energy. The plates and cuisine are a by themselves, incorporating seasonal products and offering a tour through the Basque history and culinary tradition. The whole concept is built to reflect the personality of Eneko Atxa to the most minute details.
Atxa's cuisine takes great inspiration from his cultural roots and the territory and produces that surround him. Basing himself on traditional Basque recipes, his creations go above and beyond the expected and vary with the season, his very own way of sharing cultural wealth and knowledge through his craft in a sustainable manner. Full of flavour, intense, and very distinct, Eneko Atxa pays tribute to the diners' senses in every bite, creating an unparalleled experience around food and history.
Photos: courtesy.