Located in one of the most cosmopolitan areas in Mexico City, we find Homme Luxury Barbers, a seductive space solely dedicated to male personal care. With an atmosphere set like only Fernando Raphael can, this hotspot transports you to a luxurious experience from the moment you step inside, and it also helps you disconnect from urban chaos and relax with their premium service, since business partners Emmanuel Sierra and Erik Zuckerman are determined to make this place the best.
With a sophisticated English style and perfect décor, this Grooming Center has a wide range of services, including: barber shop, hairstyling, facial and body treatments, and waxing. Everything is ready for a gentleman to be taken care of by an excellent staff.
The lobby will welcome you with its personality, making you feel at home, ready to rest and be pampered. In addition, without putting elegance aside, Homme has five comfortable cabins designed to spoil customers. Since privacy and providing the best care are fundamental, each cabin has the essentials to satisfy the customers' needs, and they can enjoy the amenities, magazines, newspapers, and a personal T.V. As well, the atmosphere created thanks to the music and decoration generate an unavoidable relaxation that can only be found inside these cabins. Also, if a customer wishes to drink something during his visit, he'll be able to choose from a wide selection of the finest products.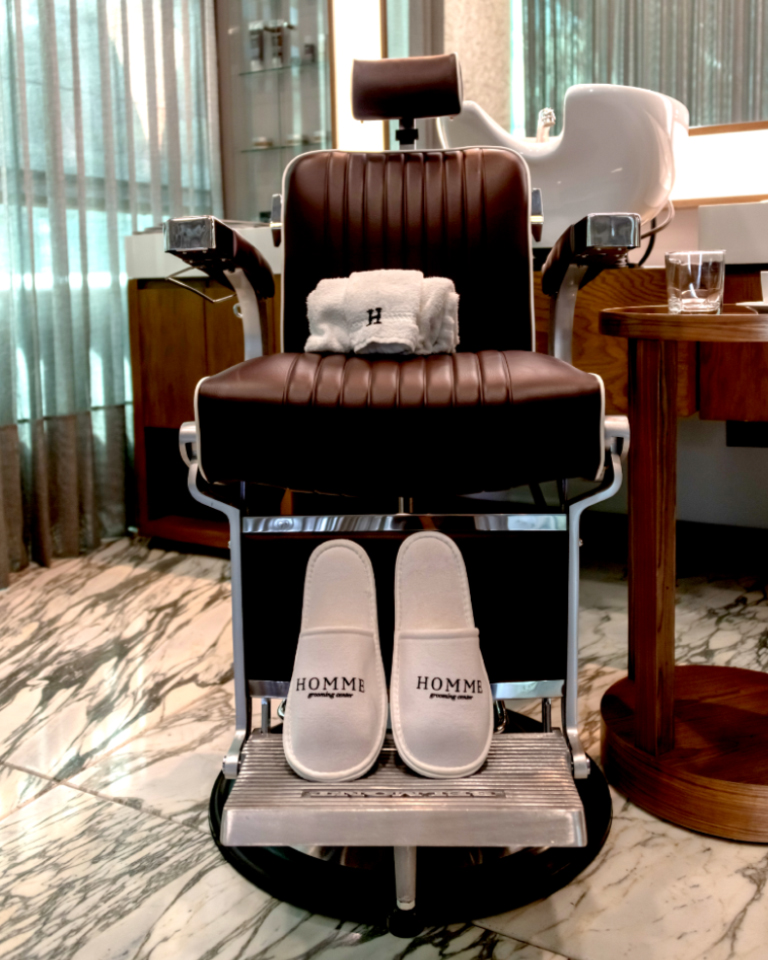 Once inside, the highly-trained staff will pay special attention to the customers' wishes, and all they'll have to do is enjoy being pampered in the cabin by the attentive staff and indulge in this fantastic experience for which you'll fall in love with all your senses.
Not only is Homme recognized for providing the best personalized attention, but also for the great results and high-quality products, which translates into an exclusive experience worth repeating.
Homme Luxury Barbers is an icon for male personal care due to its novel approach, one of a kind in Mexico City, where the attention and service will never disappoint.

Text: Brenda Martínez
Photos: Erik López y Max Sámano.