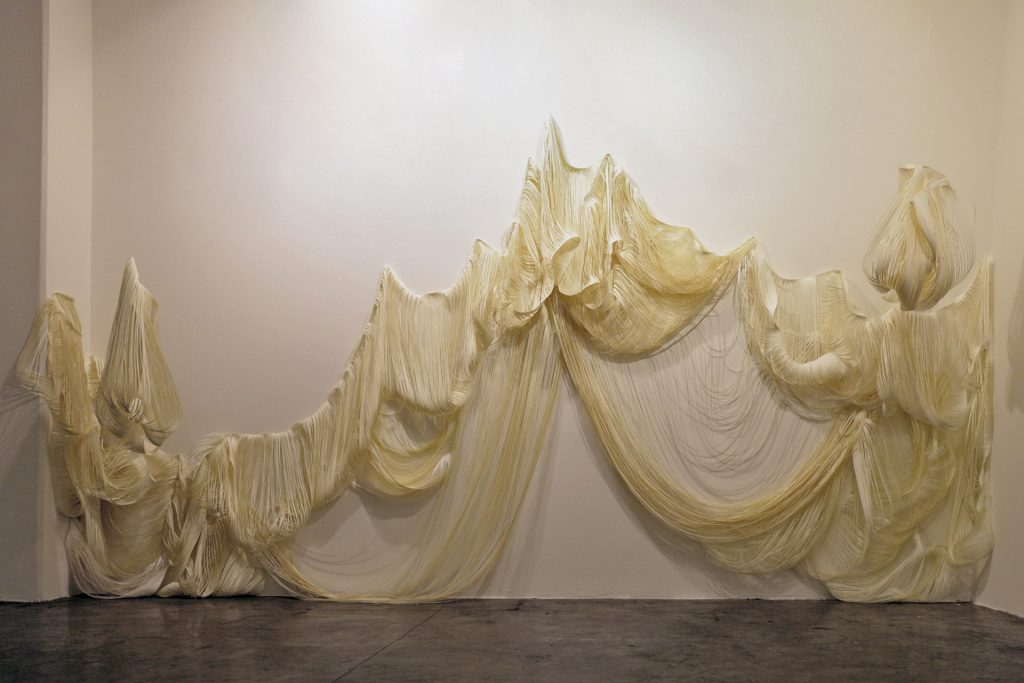 In such a dynamic, undefined world as the one of arts, finding one's own voice is often a daunting task. From influences and inspiration to an artist's trajectory and learning, everything that makes them up as a human being is inevitably transmuted into their art. Food, friends, travels and ideas, from the silliest anecdote to a millenary tradition, everything blends together and comes out of the artist's hands as soon as they sit down to work. Lourdes González, a Mexican artist with a particular trajectory, reflects her tireless spirit in moving works that open a door to a rich, mysterious inner world.
Industrial Designer from the UNAM, a renowned Mexican university, and with a master's degree from the University of Art, Craft and Design Konstfack in Stockholm, Gonzalez's work incorporates various techniques such as installation, textile and sculpture. Her pieces blend together the traditional and the experimental with stunning ease. Frosted paper and textiles made from onion skin make up her portfolio, in which she touches upon themes such as earth's cycles, the body's ever-changing nature, and the fragility of being with an almost ceremonial finesse. All of her work is bathed in a contemplative air that invites reflection, her exquisite, hypnotising lines flowing like banners in the wind.
Her last exposition, named "La Paradoja de Lágrimas, cuerpo, naturaleza y rito en el textil" takes on subtle uses of light and carefully crafted textiles to convey a moving, hard to grasp feeling that fleets between nostalgia and wonder. It was shown at the MUCA, a space located in the famed Colonia Roma right in the heart of Mexico City in 2020, and ever since the world remains in waiting for her next move. A truly authentic artist, Lourdes Gonzalez promises great works for the future, and, we are sure, will not cease to present the world with more of her incredible works.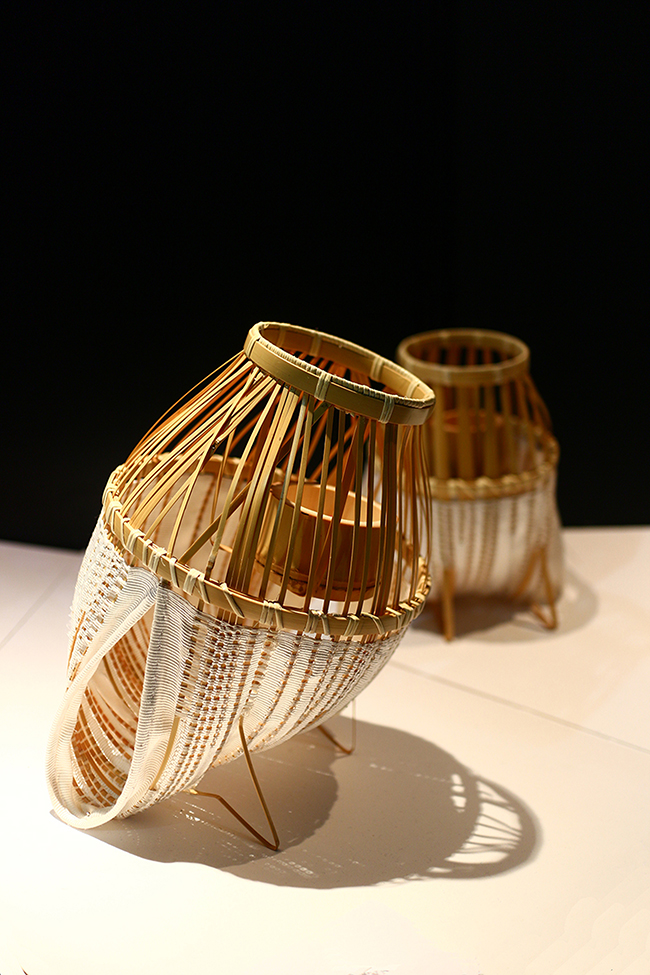 Photos: courtesy.
---

Subscribe to our newsletter to get all the news  for those who chose luxury as a lifestyle.