Praised as one of the most luxurious hotels in the world, Chablé Yucatán is located just 25 minutes away from Mérida, capital city in Yucatán, Mexico. With over 40 hectares of land and 40 individual villas surrounding an antique colonial hacienda, Chablé Yucatán is without a doubt one of the most impressive localities in the planet.
Chosen as winner for the Prix Versailles in 2018 for its architectural work in restoring a mid-XIX-century building to create a sophisticated space with no equal, Chablé Yucatán is built around a natural cenote, body of fresh water used by ancient Mayan people as a spiritual gateway. All about the hotel constantly evokes its philosophy: Redefining Wellness. Offering an array of temazcal and traditional spa treatments, designed especially for relaxation, and the best facilities in existence, this is a world-class resort.
With this in mind, in December 2019 the Chablé opened the pinnacle of wellness: the Wellness Golf, a course constructed with its philosophy always in mind. Without strict rules, four greens with 9 puts each expand before guests allowing to explore the nine short holes at leisure. A relaxed environment, each green walks players through a sensory trip in direct contact with nature and the Mayan culture prevalent in the region.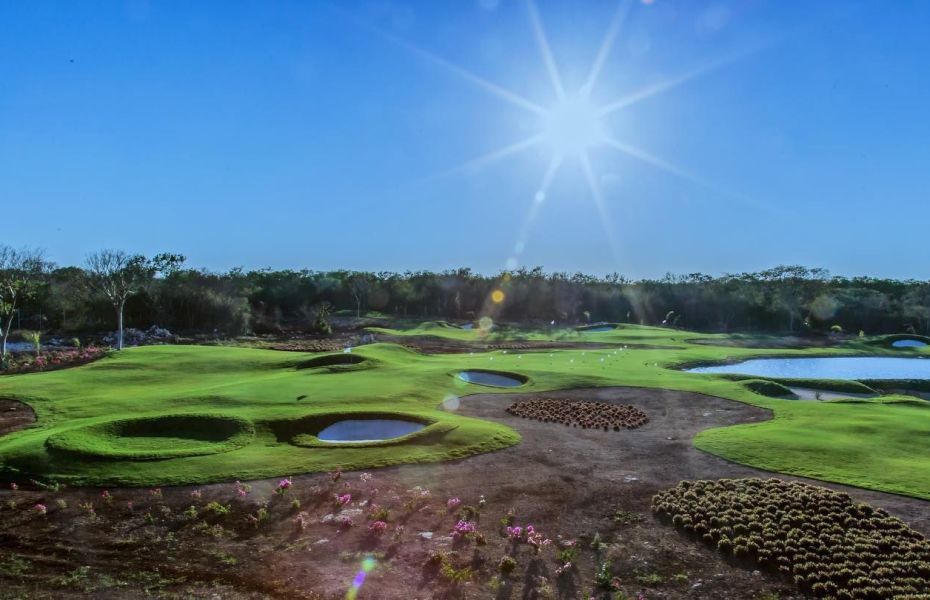 In charge of Agustín Pizá, architect and world leader in sustainable golf course design, this new golf course presents the opportunity to play freely without the usual stiffness that comes with the sport. In here, guests are offered the possibility to join their family and friends with nature. Rocco Bova, Chablé Yucatán's general manager, explains: Wellness Golf gives us a unique space to connect even more deeply with nature while enjoying one of the most popular hobbies in the world.
Chablé Hotels show their commitment with their guests' wellness and shines above all by placing their inspiration above all else: Mayan culture and traditions, dedicated attention to each of their guests' needs, nexus with nature and cutting-edge facilities. The new Wellness Golf is the most recent and best example of this philosophy, a singular experience on par with the Chablé's reputation as one of the top franchises for those looking for luxury and comfort without comparison.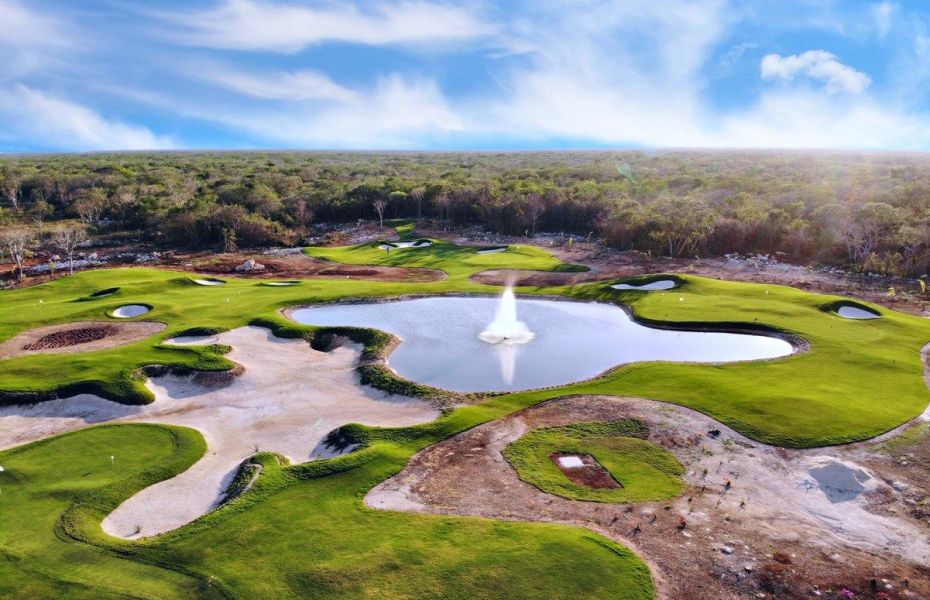 Photos: courtesy.