The renowned jewelry house Tiffany & Co. has unleashed a true feast for gemstone enthusiasts in Mexico City with its spectacular presentation, "Diamonds & Wonders." This extraordinary exhibition celebrates Tiffany & Co.'s excellence and legacy in crafting high jewelry, placing special emphasis on dazzling white and yellow diamonds, as well as astonishing gemstones.
Since its founding 185 years ago by the visionary entrepreneur Charles Lewis Tiffany, who gained renown as the "King of Diamonds," Tiffany & Co. has been synonymous with quality, exceptional craftsmanship, and the relentless pursuit of the rarest and most extraordinary gems. "Diamonds & Wonders" is a manifestation of this rich heritage and unwavering commitment to excellence.
The exhibition offers visitors a unique opportunity to immerse themselves in the beauty and artistry of Tiffany & Co.'s high jewelry. Among the masterpieces on display is the stunning "Bird on a Rock" brooch designed by Jean Schlumberger, one of the most prominent jewelry artists of the 20th century. Attendees also have the privilege of witnessing the live creation of the iconic "Tiffany Setting" engagement ring, performed by the skilled artisan Lucas Ison.
The experience of "Diamonds & Wonders" doesn't stop at admiring the jewelry; Tiffany has created special rooms inspired by nature, housing an impressive variety of high jewelry pieces. The crown jewel of the exhibition is an immersive room where a platinum necklace from the Blue Book collection shines intensely. It features a breathtaking emerald-cut aquamarine of over 31 carats, accompanied by eight princess-cut diamonds and 328 baguette-cut diamonds.
The opening of "Diamonds & Wonders" was an event worthy of Tiffany's magnificent jewelry. Renowned Latin American celebrities, such as Diego Boneta, Bárbara López, Juan Pablo Zurita, Alejandro Fernández, Michelle Salas, Luis Gerardo Méndez, Zuria Vega, Chiara Parravicini, Jonathan Dos Santos, Valentina Ferrer, and Antonela Roccuzzo, gathered to celebrate this special occasion. The evening and the after-party were a testament to the lasting impact and timeless beauty that Tiffany & Co. has brought to the world of high jewelry.
"Diamonds & Wonders" is more than an exhibition; it's an immersive experience that allows visitors to dive into the world of Tiffany & Co. and appreciate the beauty and craftsmanship behind each jewel. The exhibition was open to the public and is a reminder of Tiffany & Co.'s continued commitment to creating exceptional jewelry that transcends time and fashion; unique opportunity for those who wish to experience the magic of gemstones in their most exquisite form.
Photos: courtesy.
---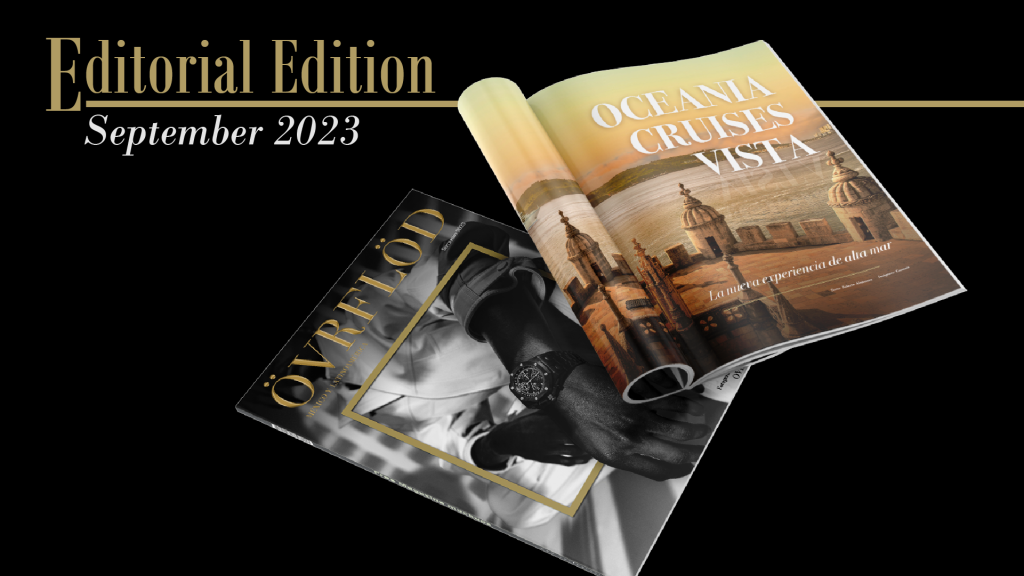 Subscribe to our newsletter to get all the news  for those who chose luxury as a lifestyle.