Icons evolve and adapt to the ages, however, the essence of a true masterpiece remains regardless of the change. Such is the case of the Reverso line by Jaeger-LeCoultre, the.core design being largely unchanged despite the technical sophistication of each model. This year, Jaeger-LeCoultre prides itself in presenting their latest achievement, which marries two of their most beautiful complications into one: the Reverso Tribute Duoface Calendar.
The Reverso Tribute Duoface Calendar matches the triple calendar complication with the Duoface, which shows two time zones driven by a single mechanism. Additionally, it incorporates design cues of the 20th century without forgoing the timeless innovations of the original Reverso models.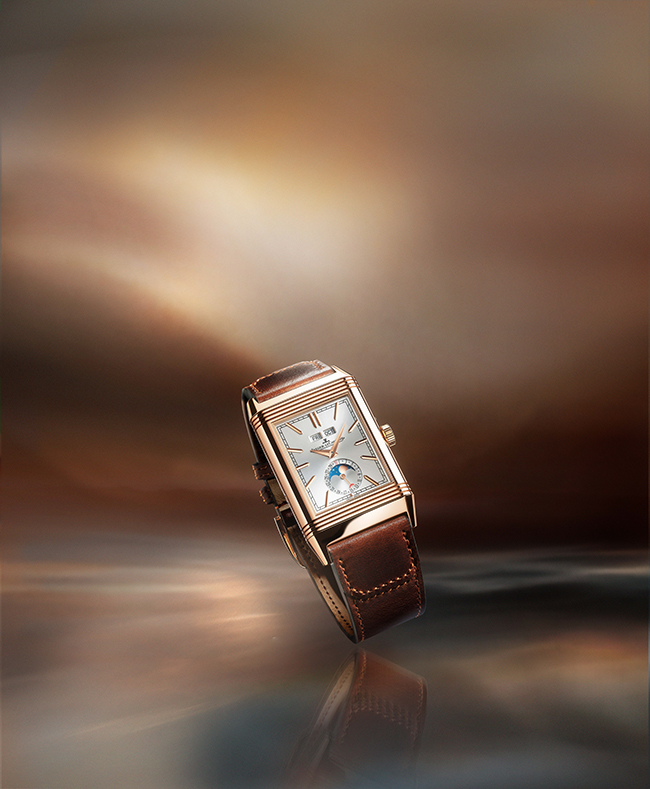 The triple calendar sits on the prime position of the recto dial, with the moon-phase display at six o'clock, uniting the two aspects of cosmic timekeeping in a single face: solar and lunar calendar. The polished hands stand out as reflective surfaces against a grained dial on the steel model, while the pink gold model features a sun ray finish.
The verso dial enjoys a smaller, and thus tighter, selection of finishes and textures, with a sun ray finish originating from the centre. At the six o'clock position, a day-night indicator is set to convey even more crucial information about the second time zone.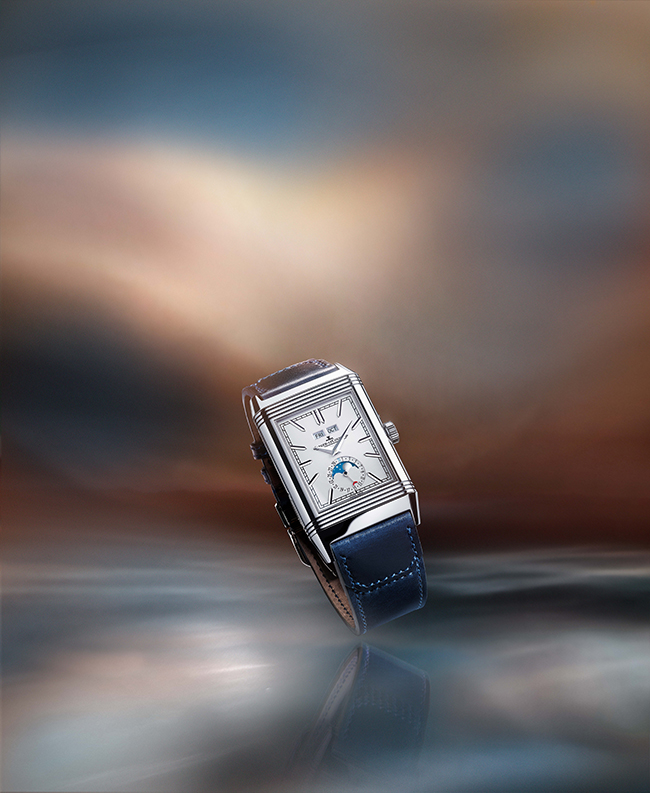 The 853 calibre that powers this timepiece is unique, adorned with Geneva Stripes, mirror polished screws and countersunk jewels that are ultimately invisible to the wearer, but that contribute to the watch's masterful craftsmanship. To accompany such a fine piece, Casa Fagliano, the Argentinian atelier specialised in leatherwork, has created matching straps for each model.
The Reverso Tribute Duoface Calendar is another demonstration of Jaeger-LeCoultre's commitment to excellence, bringing together both mechanical and aesthetic prowess into a singular timepiece that not only marks the passage of time, but enhances it and creates a whole new experience for the wearer.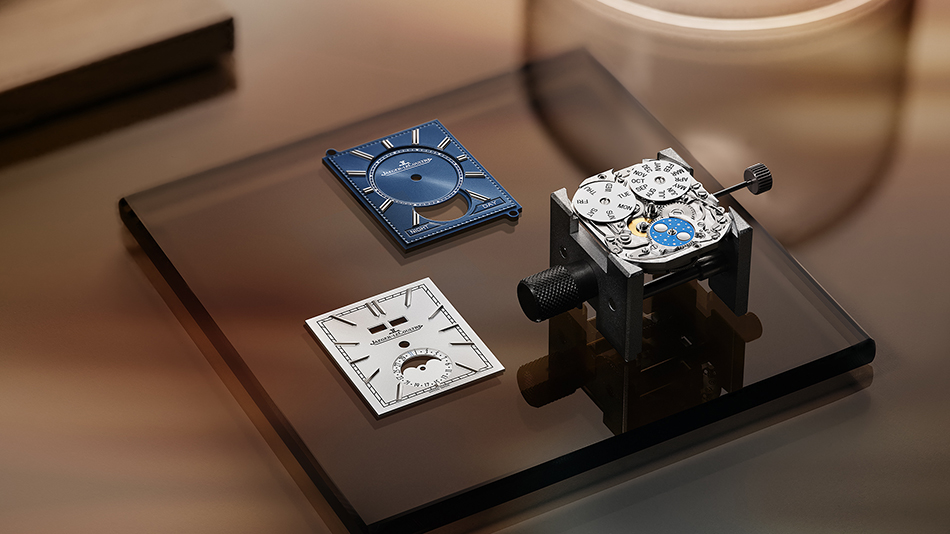 Photos: courtesy.