When we look at the night sky, even before the beauteous sparkling of a thousand stars, our eyes instinctively search for the moon's radiant glow. Our planet's natural satellite has amazed humankind since the beginning of time: in every single culture it is shrouded in legends and magical properties, tied to the wills of the gods and with a thousand explanations for its brilliance in the night sky. Wondrous as it is, it is no surprise that it has inspired not only bards and taletellers, but artists of all venues to create prodigious pieces of art. One of the most recent is, doubtlessly, Arnold & Son's latest creation: the Luna Magna II, a wonder made wristwatch that shines with the very light of the moon.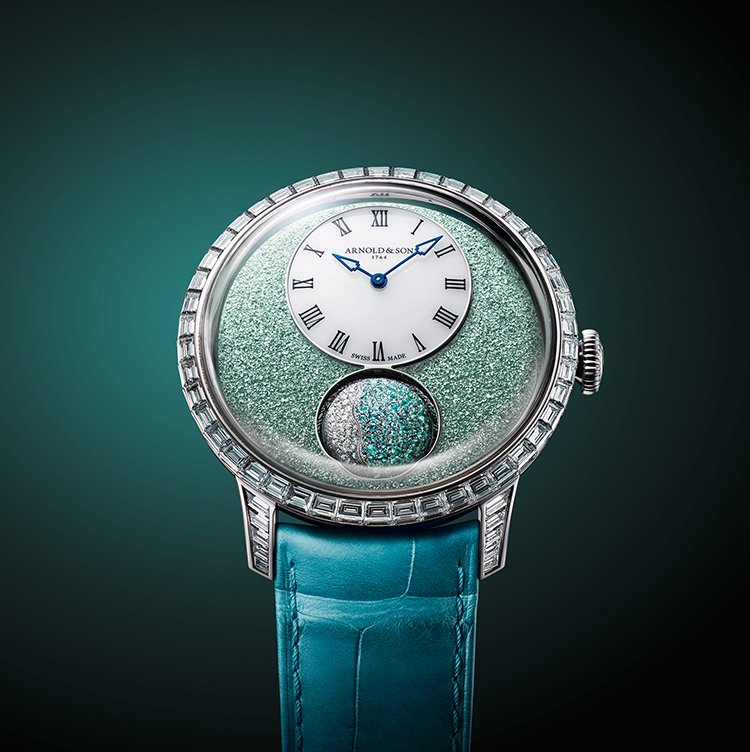 Its face laden with ruthenium crystals and adorned with 112 baguette-cut diamonds, the Luna Magna II glows in a blue-green hue that reminds of the Paraiba tourmaline, one of the world's rarest precious stones. In its interior you will find a beautiful calibre A&S1021, visible through the back of the case, which is completely skeletonized, and changes with the moon's phases with impeccable astronomical precision. The case, 44mm thick and made of 18-karat white gold, is set with beauteous, scintillating diamonds that appear to float over the outer rim. To finish it off, a glowing white opal dial with roman numerals tells the time and glows like moonlight.This hyper-exclusive edition will be limited to only 8 pieces, a jewel as rare and precious as the Paraiba tourmalines embossed in its astronomical moon. An artefact worthy of legend, the Luna Magna Ultimate II is the newest and most dazzling demonstration of Arnold & Son's mastery.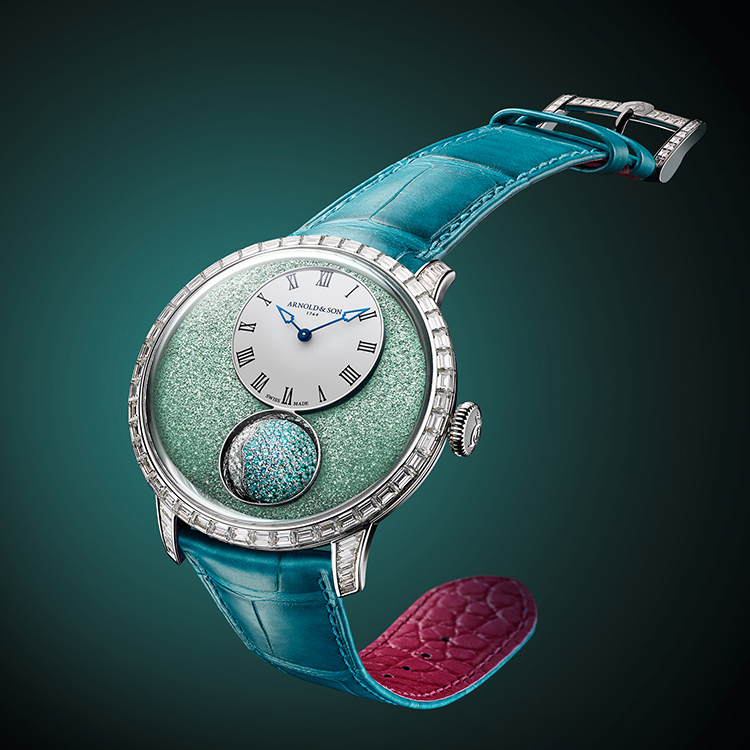 Photos: courtesy.
---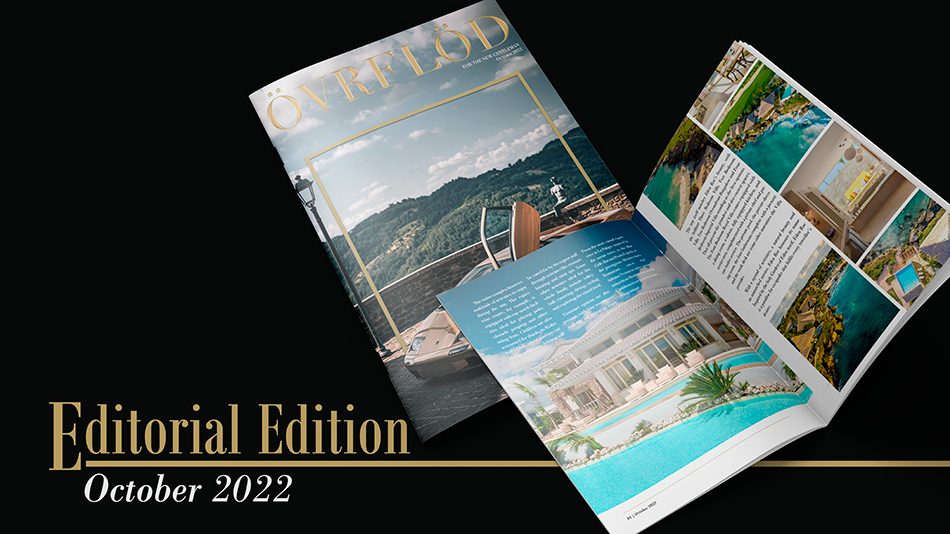 Subscribe to our newsletter to get all the news  for those who chose luxury as a lifestyle.