Beauty is a subtle thing: a gust of wind in the passing, a fleeting glint in the corner of an eye, gone before one can dare catch it. It is a curious, elusive quality, with many definitions, all equally fugacious as the last. And, even if it can be captured in one way or the other, all the more ingenious, in works of great mastery and elaborate words in the paper, it is rarely seen that an object incarnates beauty itself. In 2019, Bugatti introduced such a creation to the world: the Bugatti DIVO, an imposing hyper sports car whose beauty surpasses all limits.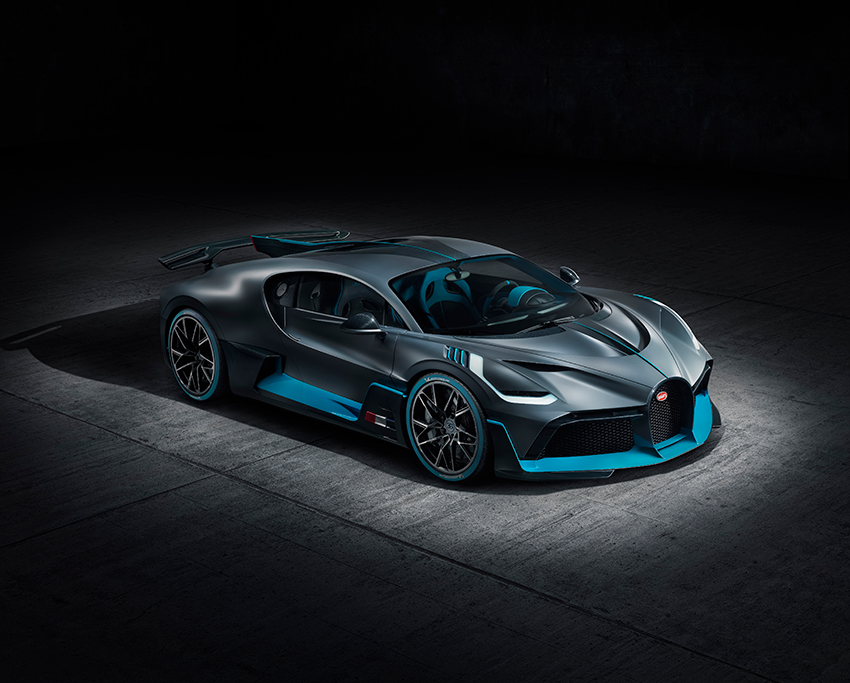 ---
Subscribe to our newsletter to get all the news  for those who chose luxury as a lifestyle.
---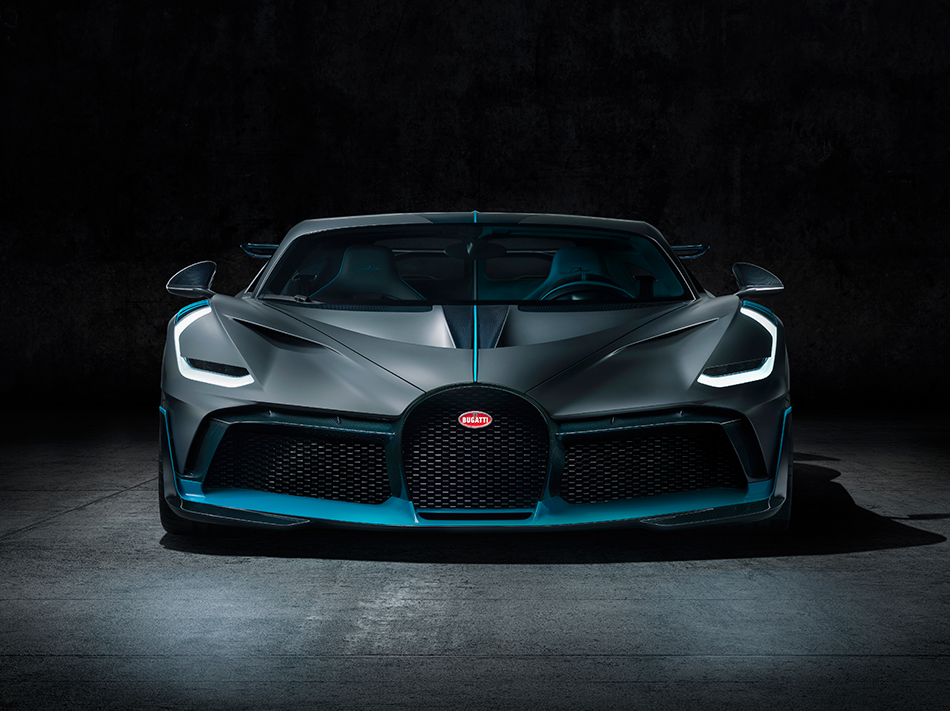 With a slender, refined line, from the side, the DIVO shows a clear contrast in shapes that is emphasised by the colour scheme. Its exclusive colours, Matt Titanium Liquid Silver, and Divo Racing Blue create an electric look full of elegance. As for shape, the upper part of the car is flowing, almost organic, while the lower is geometric and angular, and irradiates force in an almost architectonic way. Along with this dynamic, alluring profile, we find a powerful, broad body whose strength is emphasised by fine design lines. This contrast in shapes and colours creates an illusion of movement that resembles a feline readying to pounce: an audacious, fierce aura is the spirit of the DIVO, which glides on the pavement with inequitable grace and lightness.
A formidable model, it has a W16 motor with a 1500 PS output, allowing it to accelerate from 0 to 100 km/h in 2.4 seconds. At top speed, it can generate a downforce equal to 456 kg, granting it superior stability and a better grip for lateral acceleration. The DIVO's maximum speed is 380 km/h, though at some tracks it can surpass the faster model Chiron, as its stability gives it a clear advantage at pronounced curves. This masterpiece is dedicated to its homonymous racing legend, the legendary pilot Albert Divo, who served as an air force pilot and mechanic before competing for Bugatti between 1928 and 1939.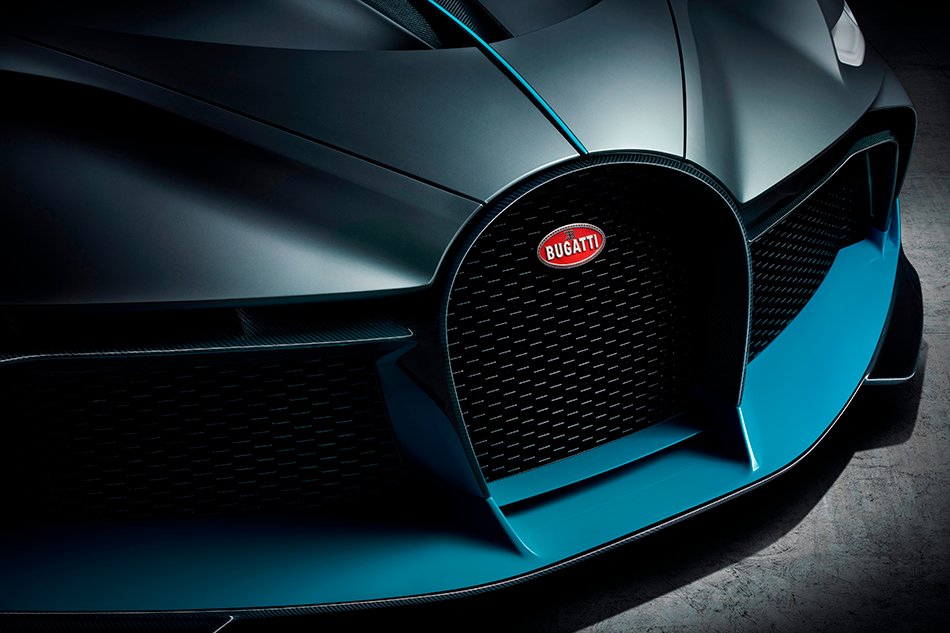 The DIVO was manufactured between 2019 and 2021 in Molsheim and Alsace. An incredibly exclusive series, there are only 40 of them in the world, all custom-built to their owners' taste. Among them, some have even received their very own names, and are renowned as authentic jewels for their exquisite coachbuilding.
Whether one may be an aficionado, collectionist or connoisseur, it is impossible not to admire such a masterpiece. Once more, Bugatti has shown its mastery of the art of car making and delights us with a model that is beauteous in every sense, and whose presence exudes an imponent dynamism.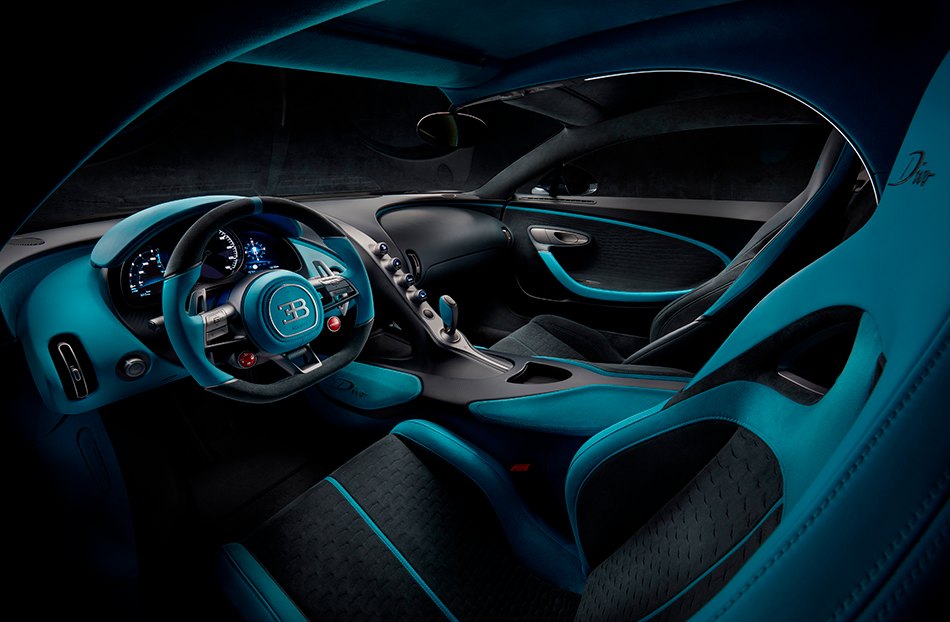 Photos: courtesy.