As climate change and pollution continue to be on-going issues for the future of our planet, industries are challenged to create new solutions while maintaining their current status. Such is the case for Sunreef Yachts, who now present the world's most advanced eco-conscious luxury cruiser.
The Sunreef 43M Eco is a fully self-sufficient yacht, with solar panels integrated into its body, mast, and boom. The sails and avant-garde green tech provide the Sunreef 43M Eco with infinite range year-round, while also ensuring a zero-emissions, zero-noise, zero-vibration motion for maximum tranquillity on board.
---
Subscribe to our newsletter to get all the news  for those who chose luxury as a lifestyle.
---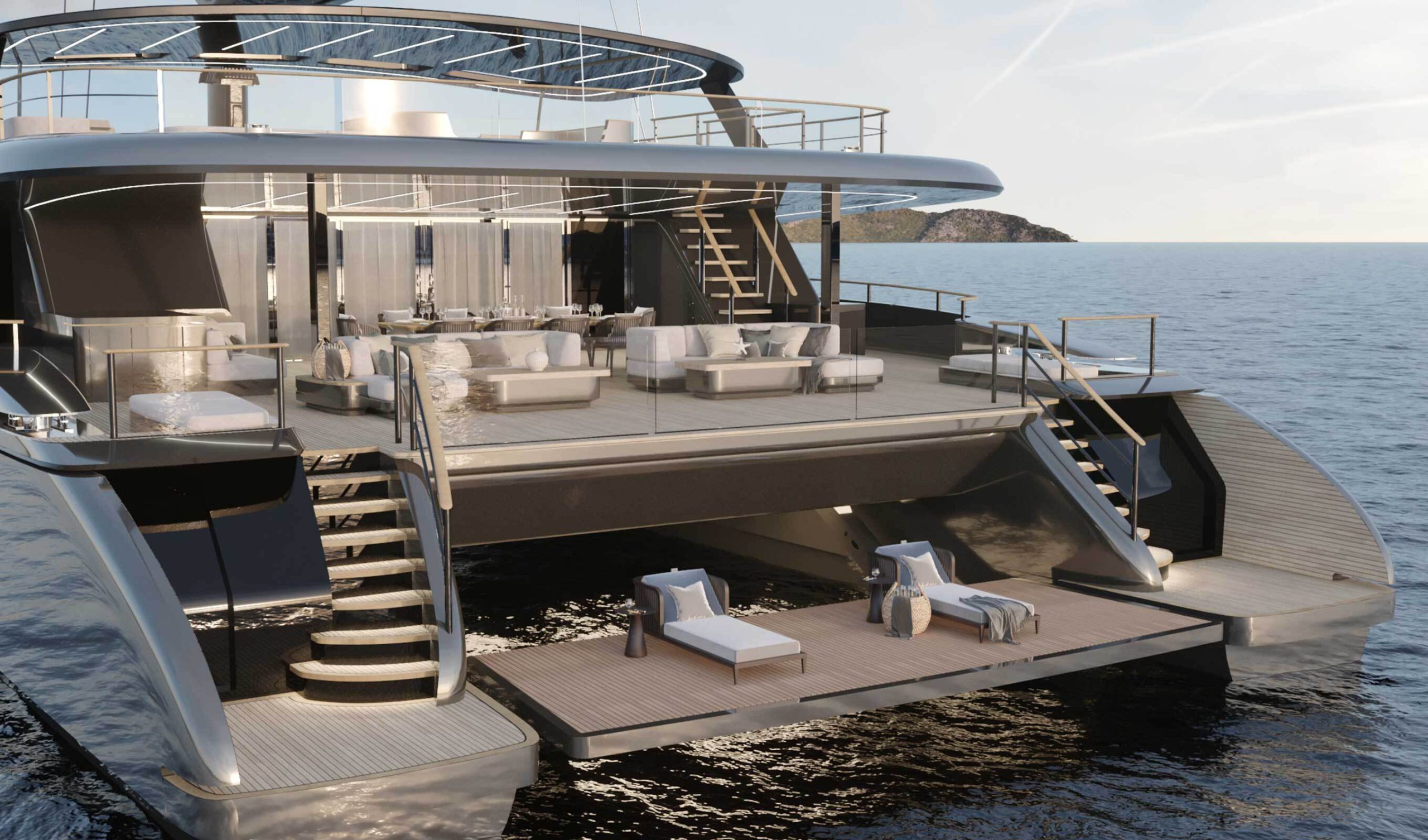 Designed with openness in mind, the Sunreef 43M Eco is a floating relaxation and entertainment centre: a walkaround beach club, one large relaxation space with a spa pool and sun pads, a drinks bar, and a fully customizable area that can accommodate a massage room, a bar, or a fitness area with ocean views are all centre stage on the Sunreef 43M Eco's aft. The invisible garage also conceals two personal watercrafts, electric water toys and an inflatable catamaran.
The interiors, as is customary with Sunreef Yachts, can be fully adjusted to the owner's vision, always employing ethically sourced woods, fabrics, and sustainable materials of the highest quality. With a futuristic and interesting design based on straight lines, and an interior customizable to the taste of the owners, the aesthetic experience in this vessel is unmatched.
A true contender to the yacht of the future, the Sunreef 43M Eco is not only a solution for current ecological issues, but also a truly unique and luxurious isle of freedom and fun in the middle of the ocean.
Photos: courtesy.