Unlike day and night, and even time itself, hours are purely an invention of humankind. Rotating over the dial, a clock's hands give a sense of time's passing, accompanied, time and again, by a swift, harmonious chime. And even if the twelve-hour dial does not make distinction between day and night, a hint of the primordial duality can be found in the opposing faces of the Reverso, one of Jaeger-LeCoultre's trademark watches.
Since their creation in 1931, the Reverso watches have been continuously reinvented, forever finding new ways to amaze their wearers. Synonyms of luxury and elegance, the Reverso are themselves small surprise boxes: one never knows what could be found on the reverse face of one of these wondrous watches. A painting or an engraving? Enamel, perhaps, or maybe gemstones. In some rarer cases, a second dial will return the gaze upon our eyes. This 2021 Jaeger-LeCoultre celebrates the Reverso's 90th anniversary with a marvellous homage: Reverso Tribute Minute Repeater, an exclusive chime watch that comes in a limited edition of only 10 units.
---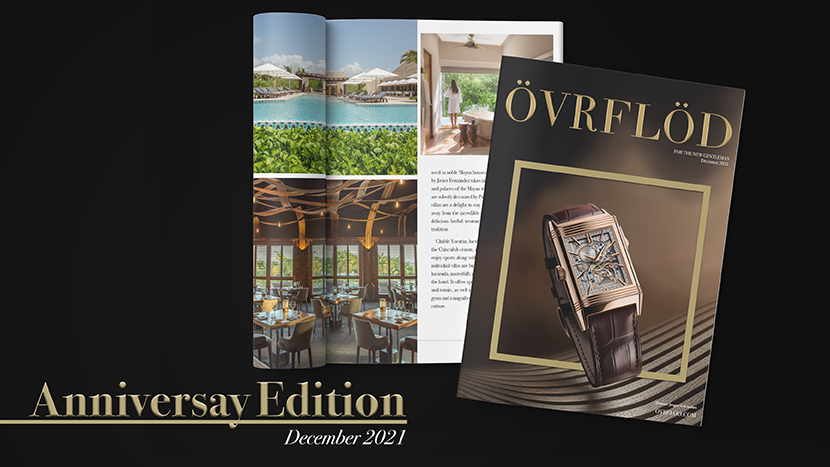 Subscribe to our newsletter to get all the news  for those who chose luxury as a lifestyle.
---
Over a beauteous gold rose box, the two opposing dials slide softly. The reverse, sober and straight-lined, embodies the elegance of art déco, while the front dial features a fantastical and exuberant display of moving parts. Skeletonised in its entirety, all the components appear to be floating under the crystalline cover that protects them from the elements. This watch's neat sound is the product of a new generation of chimes, featuring two trebuchet hammers and a silent regulator, while the machine is powered by a revised version of calibre 944. Finally, the fine art déco lines in the box are accompanied with a handsome brown alligator strap that perfectly secures this treasure to the wrist of its wearer.
With a renowned history in watchmaking, Jaeger-LeCoultre is constantly innovating in the art of crafting wonders. An ode to beauty and excellent craftsmanship as well as the complexity that make the enchant of watchmaking, the Reverso Tribute Minute Repeater is a true delight for the senses.
Photos: courtesy.