Yucatán Peninsula is world-famous for its heavenly locales and its natural charm. Some of the world's most luxurious hotels are also located here. Among these, the Chablé Maroma stands as a hidden jewel in the jungle. Proud member of the Leaden Hotels of the World, it lays just 30 minutes away from Cancun International Airport and 15 minutes from Tulum, the Maroma is a privileged space for relaxation imagined between beach and jungle while keeping nature close at all times.
Chablé Maroma honors ancient Mayan lifestyle and culture in every opportunity. Personal luxury mixes expertly with nature, the dramatic jungle and pristine beaches at the hand's reach. Maroma Beach expands before guests as one of Quintana Roo's most astounding localities.
The 70 individual villas and the Presidential Villa with three rooms offer a unique experience. Constructed with natural regional materials such as dark tropical woods and Galarza limestone, used in the Mayan noble houses of old, each room is ready to become a personal space on a whim. Design is based on temples and palaces of the Mayan tradition by the hand of Architect Javier Fernández, and decorated with sobriety and elegance by Paulina Morán. In & out bathrooms and moon showers allow for fresh sea breeze to constantly circulate and wide entrances of sliding wooden panels subtly separate the interior from the open terrace, complete with a private pool and hammocks. Intimate spaces become an ideal ambient for communion with nature surrounding the villa.
Three restaurants offer culinary experiences unlike any other for each diner. Kaban is a casual restaurant to enjoy at leisure with an à-la-carte menu served at the poolside. Bu'ul is the insignia restaurant of the Maroma, in charge of Chef Jorge Vallejo from Quintonil, famous fine-dining restaurant at Mexico City. In Bu'ul Chef Luis Quiroz carries out Chef Vallejo's recipes to perfection with local and organic ingredients to create author cuisine for a well-rounded and surprising experience for each guest. Finally, Raw Bar by Bu'ul has a wide selection of fresh seafood and ceviche for seaside indulgence. Each guest is also entitled to choose personalized nutrition programs to contribute to their overall wellbeing, Chablé's ultimate goal.
Nothing can compare with the excellence and class of your Villa at #ChableMaroma.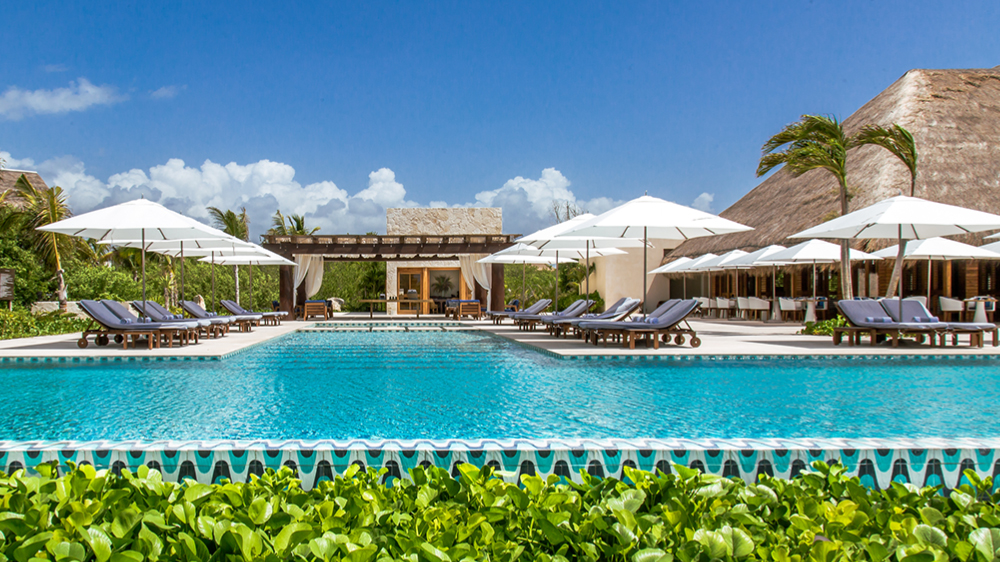 Find the calmness and relaxation you need every day of your stay the beauty of #ChableMaroma.
A standout highlight of the hotel is its Spa. Eight treatment spaces and herbal treatments grown on Ka'anche's, an antique Mayan technique which keeps crops off the ground, are all available here. Built with xucun stone, the spa mixes Mayan relaxation traditions from the region and mixes them with modern science and top ingredients, throwing in sensorial showers, sauna and Jacuzzis. Aiming for the soul's renaissance, treatments are inspired by the natural world and indigenous rituals. Deep tissue massage with rosemary essential oils, citrus and sea salt, dermatological masks of clay, coffee and tobacco, laurel and arnica, hydrotherapy, and mixes of copper and Amino acids are readily available to help the whole body and mind to fully rejuvenate.
Chablé Hotels are already established as one of the world's top and most luxurious franchises. Their philosophy of "Redefining Wellness" aims to create emotions and experiences that enrich their guests' life in every chance. Inspired by and born in Mexico, the Chablé brand has outdone itself in the Maroma, an authentic oasis of luxury in the middle of nature, a perfect balance between spirituality and comfort unlike anywhere else on the planet.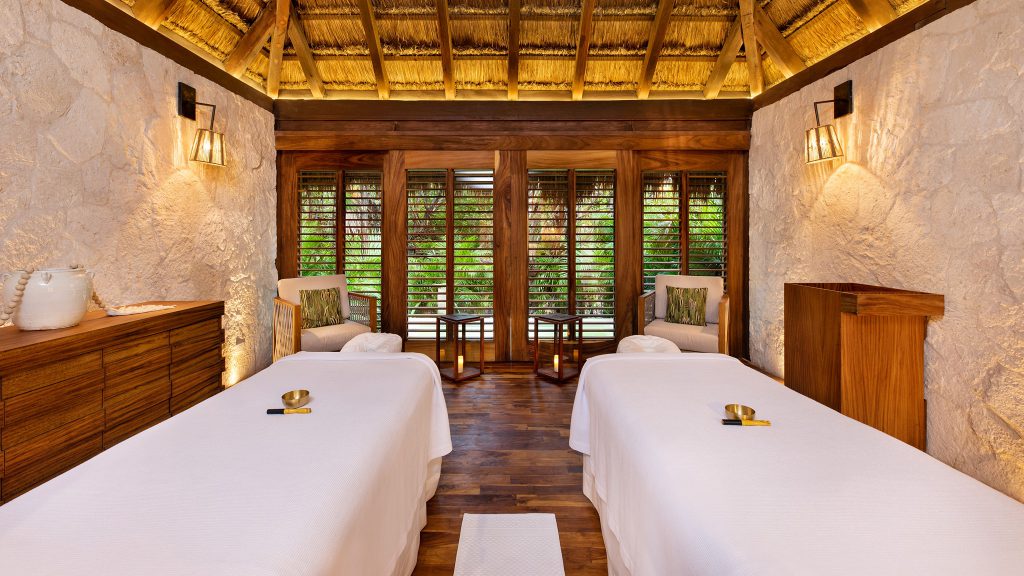 The best way to connect your body, mind & soul. #ChableHotels
Photos: courtesy.