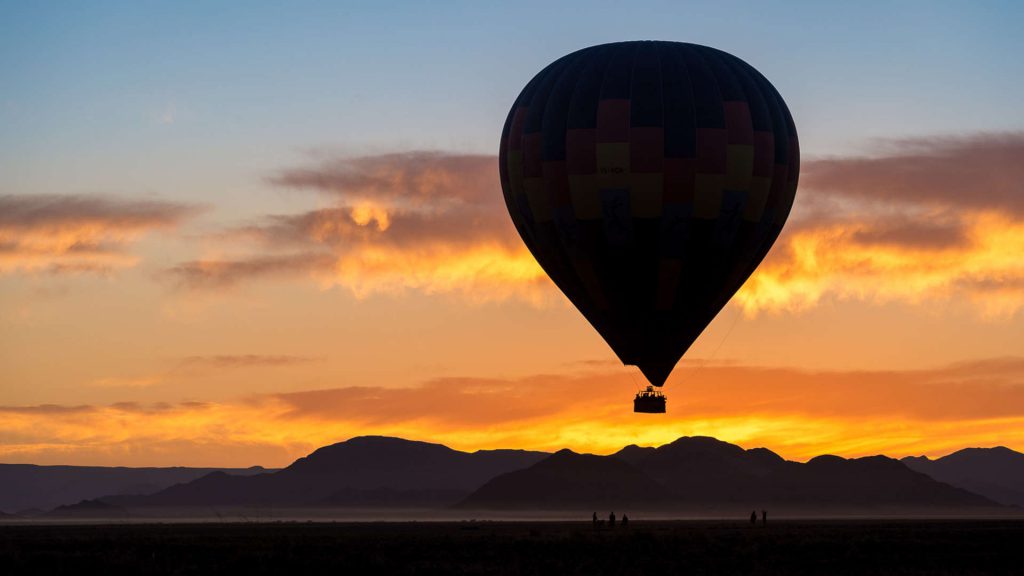 Namibia, land of wilderness and exquisitely diverse panoramas, houses a little piece of paradise amidst the Kulala Wilderness Reserve. Aptly named Little Kulala, this small piece of heaven, this oasis of life and splendour sits in the middle of the Namib Desert and its dryness.
Relish in the climate-controlled suites, each with its own private plunge pool. Each of the eleven suites merges with the dessert seamlessly, aesthetically and ecologically. Little Kulala aims to bring nature to you, including a Star Bed on each outside deck, ideal to gaze at the virginal night skies of Namibia.
In Little Kulala you will find exclusive excursions to Sossusvlei through a limited access gate only available to Wilderness Safaris vehicles. Visit this dreamy landscape flanked by sand dunes and venture into Dead Vlei, a clay pan littered with camelthorn tree skeletons remaining from a long-gone era when water flowed. Also close is the Sesriem Canyon, a three-kilometre long geological wonder that exposes beauty and ancient history in a single place. Other tours include nature drives, eco-sensitive quad biking and walking trails where you can gaze upon incredible fauna, restored thanks to the intervention of Wilderness Safaris. The jewel of the crown, a balloon safari, which lets you experience nature while gliding in the desert skies.
Prime accommodation at the base camp and contact with nature around the clock, Little Kulala is the best option for those looking for an out-of-the-ordinary adventure. A life-changing journey, the trip of a lifetime to experience amazing landscapes and diverse wildlife is available for the daring to enter Little Kulala.
Photos: courtesy.