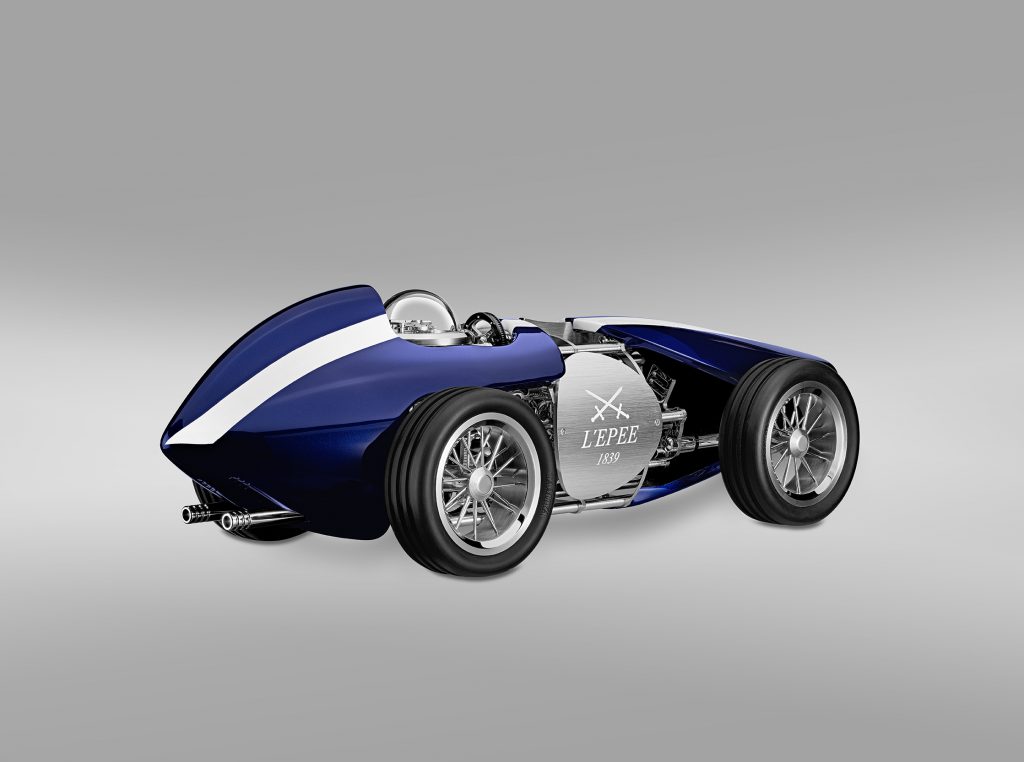 Two-hundred and eighty-nine pieces, most of them made by hand, come together in a unique creation that celebrates nostalgia, speed and luxury clockmaking. L'Epée 1839 takes great pride in presenting the Time Fast 8D, a super limited-edition clock with only 400 available pieces, 100 in each of its unique colours, designed by the emerging artist Georg Foster.
Master by the École cantonale d'art de Lausanne, one of the world's top 5 design schools, and graduated from London's Central Saint Martins, Georg Foster rises as a promising name in the world of luxury design at his young 26 years old. The Time Fast 8D is the result of his singular design process, a kinetic sculpture which expresses his passion for mechanics, sophistication and embodies his childhood dream of becoming a race pilot.
The Time Fast 8D is an exclusive clock, modelled after a vintage race car, ripped directly from the 1950's. A total weight of 4.7 kilograms and 38 centimetres long, the automobile combines luxury materials and high-end clockmaking within its structure. The march reserve amounts to 192 hours, a total of eight days and winding it up is done in a peculiar fashion: the rear wheels power the clock, in a call back to traction toys of our early youth, one must physically wind the car to power the mechanism. Another subtle reference to automotive action is the way one can adjust the time: the steering wheel, located in front of the crystal pilot in the cockpit, must be rotated counterclockwise to get to the desired time.
Made of high-quality aluminium, diamonds and rubies, four distinct colours are available: red, blue, green, and white with blue decorative lines. The automotive motifs interact harmoniously with the clockwork requirements: the current time is shown on the car's lateral, as if to indicate the racer's number, in two engraved stainless-steel disks. On the opposite side, a plaque simulates the traditional advertisement spaces of classic race cars, where personalization is possible.
The calibre is extremely detailed, the clockwork sanded and polished and the stringers satin, while the tires are hand polished and the body is finely painted. Many of the pieces are directly intervened by the hands of the L'Epée's artisans.
A meeting point between motor fantasy, past nostalgia and high-quality clockwork, the Time Fast 8D is L'Epée 1839's proposal for a unique article, distinctive and precious, a must-have for any gentleman's personal space.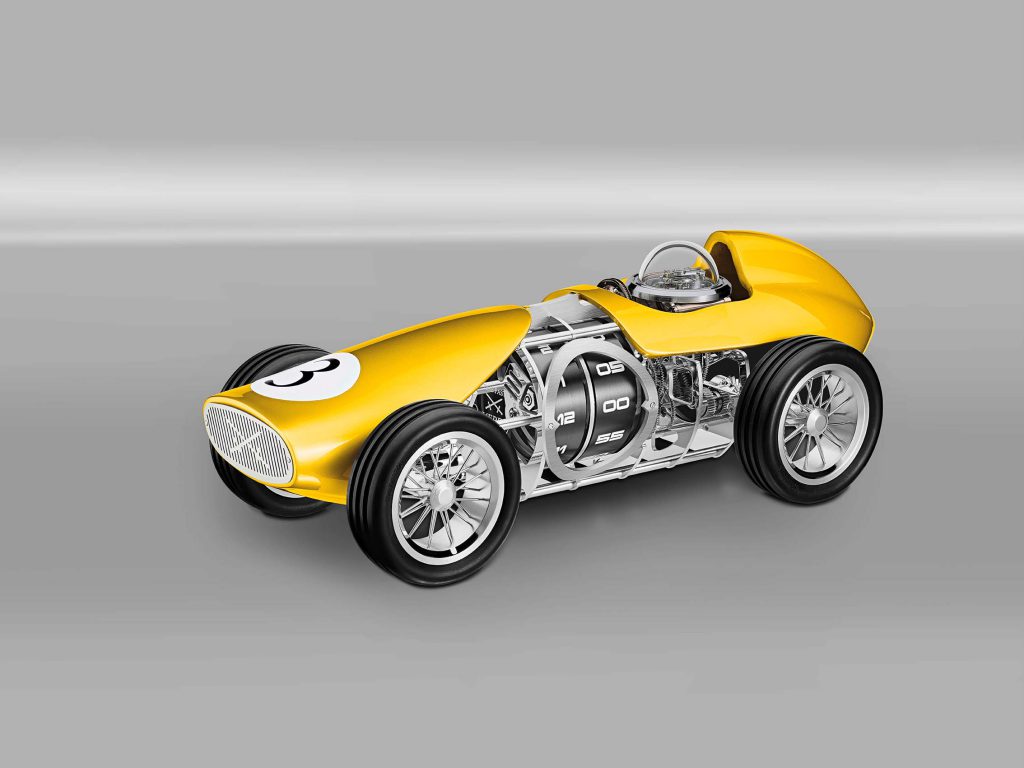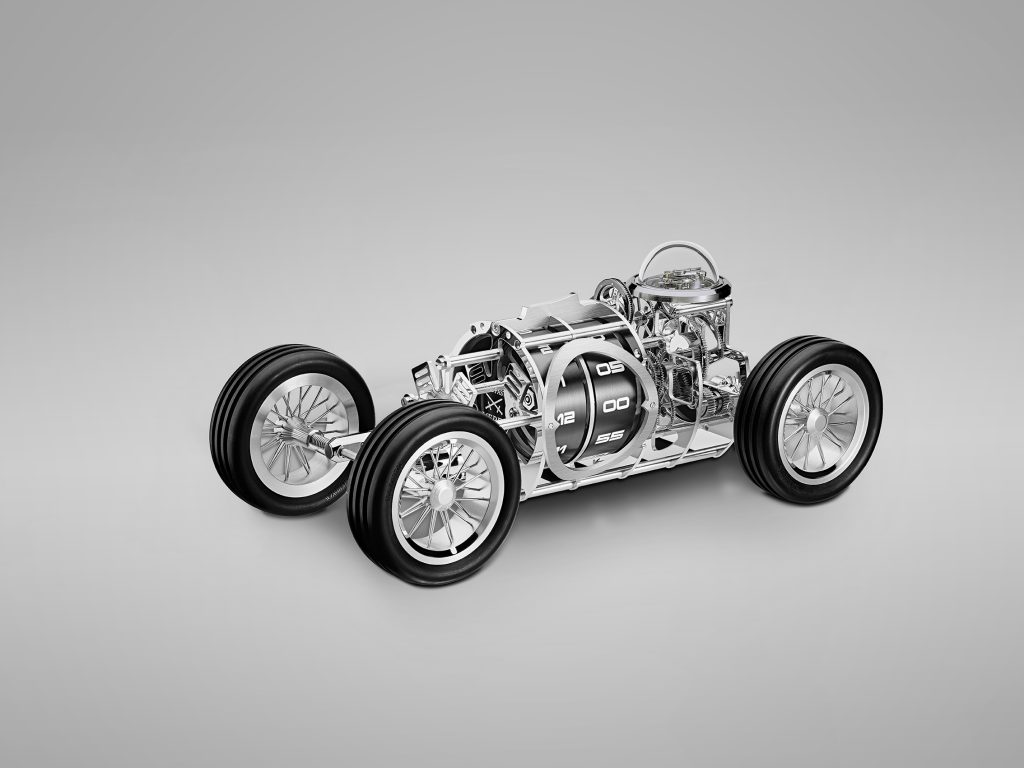 Photos: courtesy.