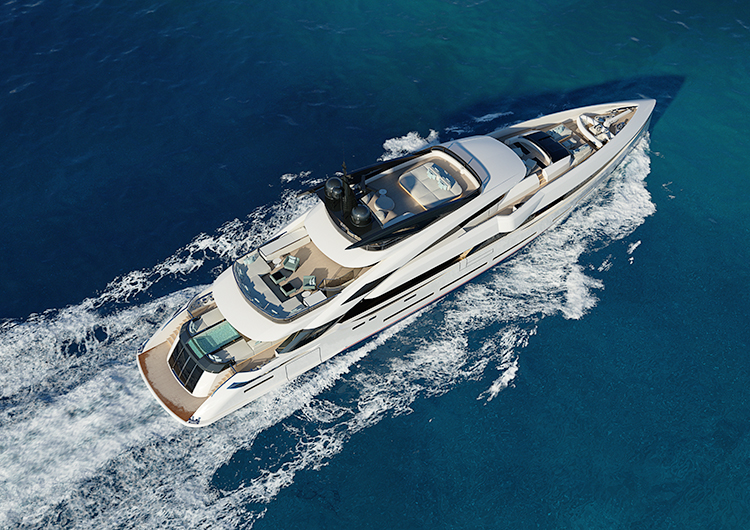 Few sensations can surpass that of gliding gleefully over the water. One failsafe way of going beyond expectations is to do so aboard a high-luxury yacht. Palumbo Superyachts, through its ISA Yachts branch, is now presenting the ISA Granturismo 45m. Its namesake comes from its sheer size, 45 meters of pure luxury and comfort at the hands of Palumbo Superyachts technical team, with top naval architecture and engineering.
Exteriors are styled to perfection by Team of Design-Enrico Gobbi and interiors are exquisitely decorated by Luca Dini Design & Architecture. Of course, each interior decor is tailor-made according to the needs and exigencies of each yacht owner. However, Luca Dini's excellent taste comes to light in any scenario, as is the case with the first GT45 unveiled.
Preferring natural light and sea sights, fresh air flows freely in the ample halls, coated with a tight selection of materials and glare. Light oaks, bleached teak, lacquering, carbon fiber, steel and glass cover every inch, offering a spacious feeling to the already magnificent indoors. Small details in dark materials serve as contrasting elements and accentuate the delicate balance created by Dini's vision. Interior areas merge seamlessly with the outside, creating an indoor-outdoor interaction that offers complete freedom. Livable outside areas are also available to enjoy at leisure. Light and shadow also play a huge part in ambience, with the clever usage of sunlight filters generating a magical atmosphere.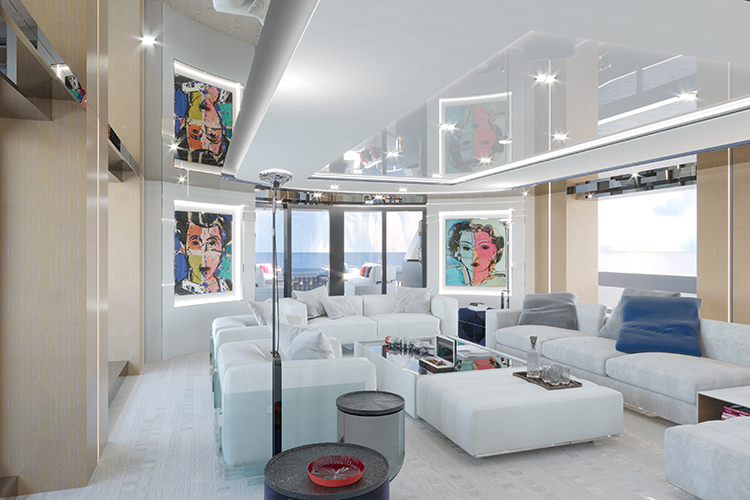 Unique finishing touches in the floor and ceilings also enhance the welcoming mood of the interiors and the attractive scenario of the infinite sea. Specially treated wood strips create a soft carpeting illusion on the floors, while the ceilings are all decorated in white leather and mirrors to compose an infinite, ample and serene feeling.
Materials such as carbon, rosewood and stitched leather contrast with the dominant blue and red for added brightness, a muted color palette mixed with bright colors to atone to the peaceful environment prevailing in this home-at-sea. Bedroom design also features a true gem: bulkheads handcrafted from personalized sketches that exalt each inhabitant's likes and interests. The interior is fully furnished with Italian design of great renown like Achille Castiglioni and Caccia Dominioni, paired expertly with new innovative firms for a fresh and modern look.
The GT45 is the pinnacle of nautical architecture and interior design to this day, and this piece is a prime example of what Luca Dini can achieve for each owner. The first iteration of the GT45 will be presented in September at the Monaco Yacht Show and the model is soon to be available in early 2021.
ISA Yachts, now part of Palumbo Superyachts, once again demonstrates ability to craft superior vessels with high-quality materials, and prevails as a global superyacht and megayacht builder. Completely custom made to each owner's unique requirements, the best materials and finest finishes are always ensured. Committed to push yacht building to its limits, ISA Yachts is the expression of style and luxury in the seas, along the other members of the Palumbo Superyachts collective such as Columbus, Mondomarine, Extra and Palumbo SY.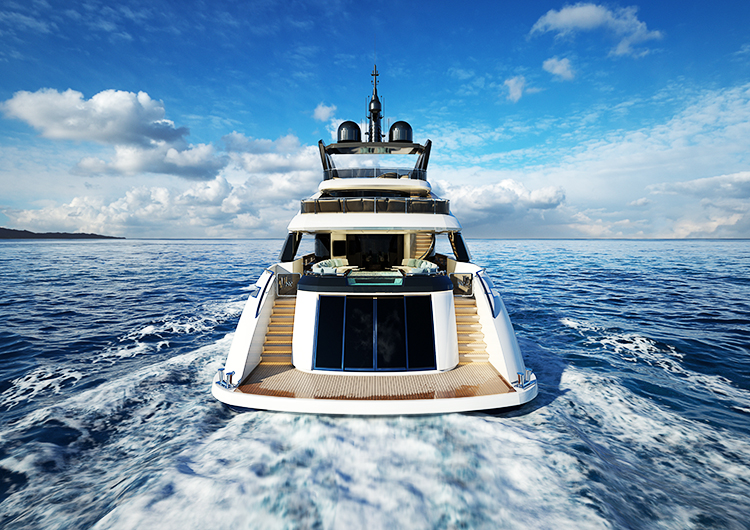 Photos: courtesy