A global leader in luxury cruises, Oceania Cruises is proud to present their newly named Vista, a ship with no comparison in their fleet or in any other. Among the characteristics that make this a unique vessel, the Vista houses 2 crew members for each 3 passengers, luxury spaces that adapt to each moment and leisure activities that ensure the maximum comfort while at sea.
All rooms and suites are in veranda, equipped with full bathrooms with rain showers and timeless decoration that create a unique relaxing environment. The Vista also features, for the first time ever, with terrace quarters, dedicated to lone travellers. Each room features a collection of luxury furniture and art pieces to delight guests.
As is usual with Oceania Cruises, a focus on Elevating the Finest Cuisine at Sea®, the Vista has 11 unique culinary centres, from author cuisine at Ember, Aquamar Kitchen, focused on wellbeing, Grand Dining Room, for a matchless ambience, Polo Grill, for the finest grills, Toscana, for italian dishes, Red Ginger, Terrae Cage, Waves Grill, and Priveé, to the best mixology options at the Casino Mixology Bar, Martinis and Baristas, which innovate in drinks and beverages for each guest.
Vista also features exclusive leisure spaces, ideal for each occasion, where guests can mingle and connect in different ways. The Grand Lounge, the Casino Vista, and the pool deck are some examples, as is the Grand Staircase, where all trips begin with elegance and majestic airs. Some entertainment options available for guests include Into the Night, choreographed by world.famous dancer Britt Stewart, Headliners, paying homage to music and artists the world over, and The Anchor Inn, a dance and musical experience inspired in the London West End.
The Vista is ready to begin the summer 2024 season, visiting the most iconic and exclusive ports of the Egean, Adriatic and Mediterranean Seas, spending time in Greece, Turkey, Italy, and the Holy Land.
Photos: courtesy.
---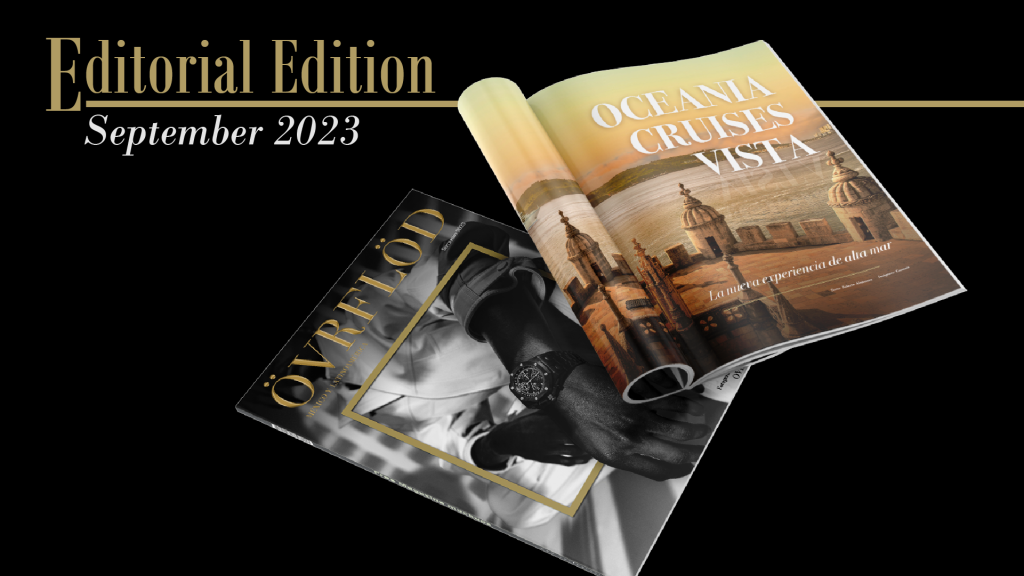 Subscribe to our newsletter to get all the news  for those who chose luxury as a lifestyle.