Ultrajewels is an exciting experience where clients experience a full sensory and personal experience at the hands of expert advisers who will help choose that piece that will transcend as a legacy, a ceremony where a custom-made jewel will be delivered. Ultrajewels was born as a vintage store concept, 15 years after the founding of the Ultrafemme division, a perfumery where exclusivity and luxury were key elements for its founder.
---
Subscribe to our newsletter to get all the news  for those who chose luxury as a lifestyle.
---
Now, son of the founders of Grupo Ultra, and president of the luxury retail company since 2008, José García Villarreal is dedicated to transmitting to each of his collaborators the passion for customer service, values, methodical work, and the attention to detail characteristic of his family.
From an early age, José García was trained in the world of luxury retail, learning the magic of watchmaking and jewellery from his mother. Later, these qualities would help him develop the deep passion that would escalate him as the head of Ultrajewels.
José García promises to always go that extra mile, which is why the constant training of the advisors is promoted and the curation of brands and the pieces they offer are taken care of in detail; crediting him personally with having attracted the world's leading firms, including Cartier, Hublot, Hermès, and Patek Philippe.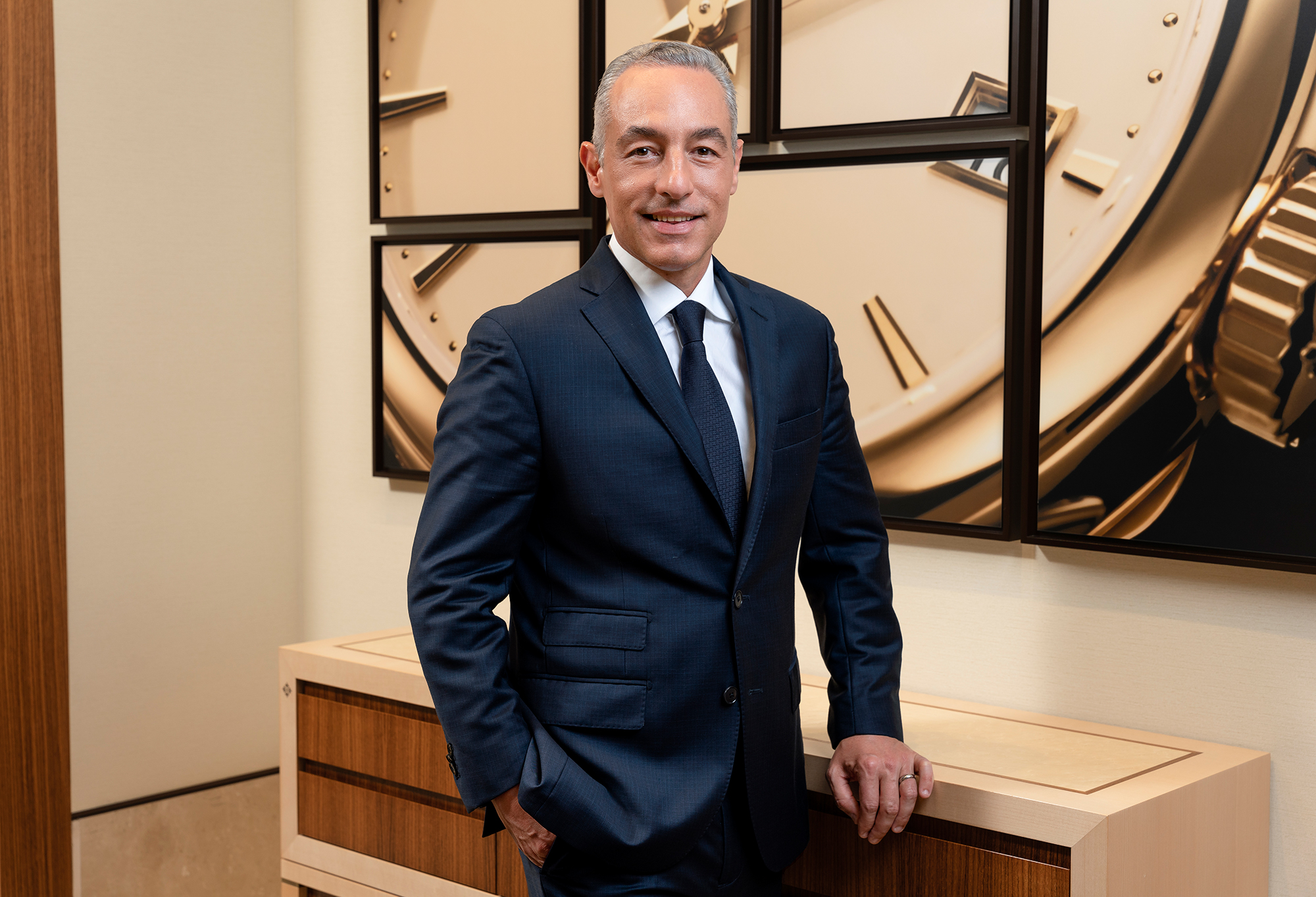 Since he was appointed CEO, Pepe, as he is colloquially known, has transformed the company's participation from travel retail to a retail leader in the luxury industry with a presence throughout Mexico. The company has positioned itself in the main cities of the country and manages around 85 luxury retail boutiques for the beauty, jewellery, and Haute Horlogerie industries.
Entrepreneur, husband and father, José García Villareal is part of the board of several enterprises, an achievement attained thanks to his impeccable work ethic. With a stern conviction to always offer the very best service and the highest quality, José García Villareal revolutionises the luxury industry in Mexico, Latin America and the world at large.
Photos: courtesy.