Rolls-Royce has long been regarded as a marquee with an unmatched expertise in making motor cars. In recent years, however, they have revisited their artisanal origins with their uber-exclusive coachbuilt designs. Only three of these cars have been built, each one tailor-made to the owner's requirements. At the Concorso d'Eleganza, Villa d'Este 2022, held at the shores of Lake Como, an outstandingly unique model was presented.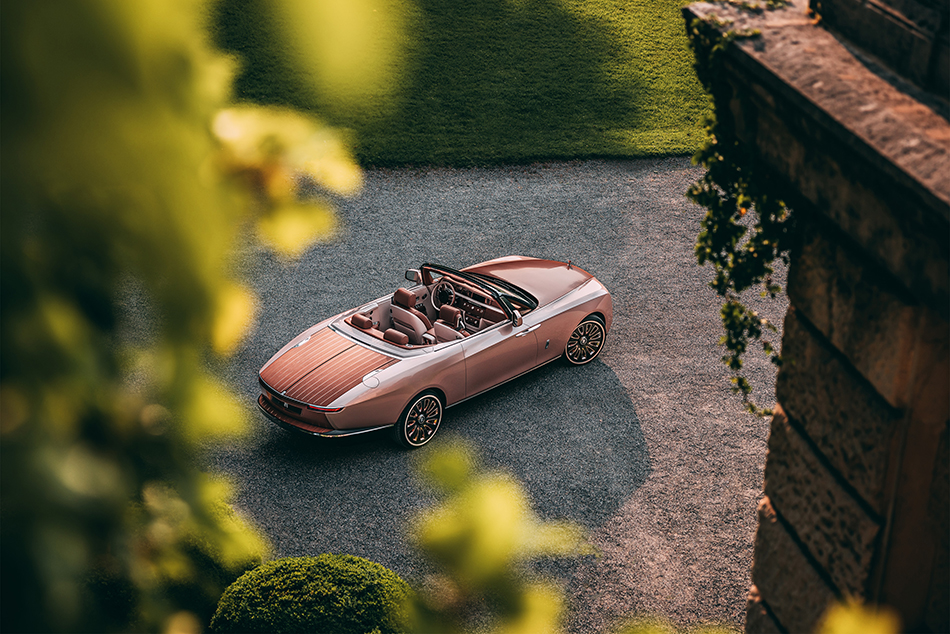 This Boat Tail, which takes its silhouette from motorboats popular in the early 20th century, was crafted to satisfy the owner's wishes. The whole design was taken directly from the owner's dreams and memories, as an ode and homage to his familial history.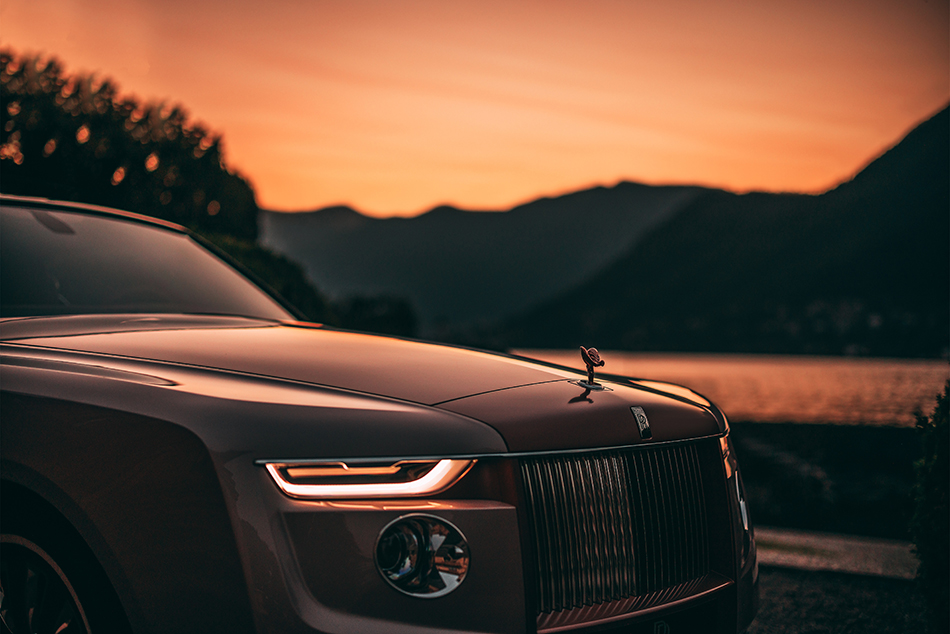 ---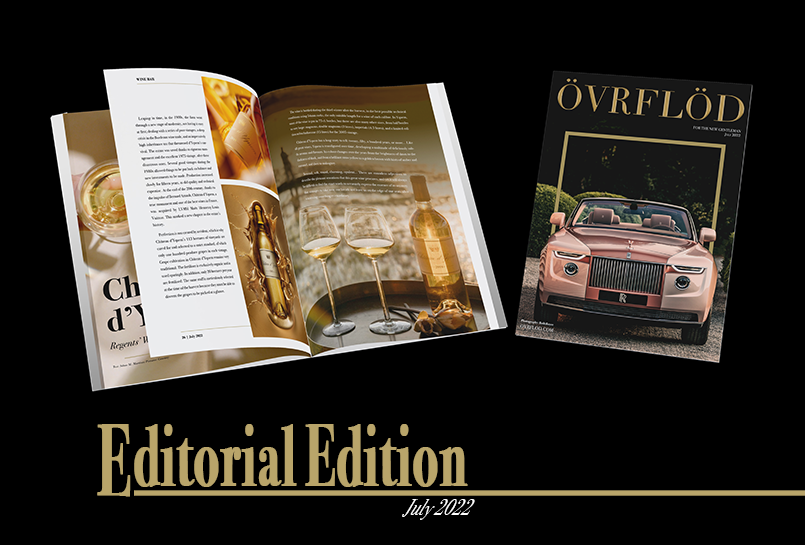 Subscribe to our newsletter to get all the news  for those who chose luxury as a lifestyle.
---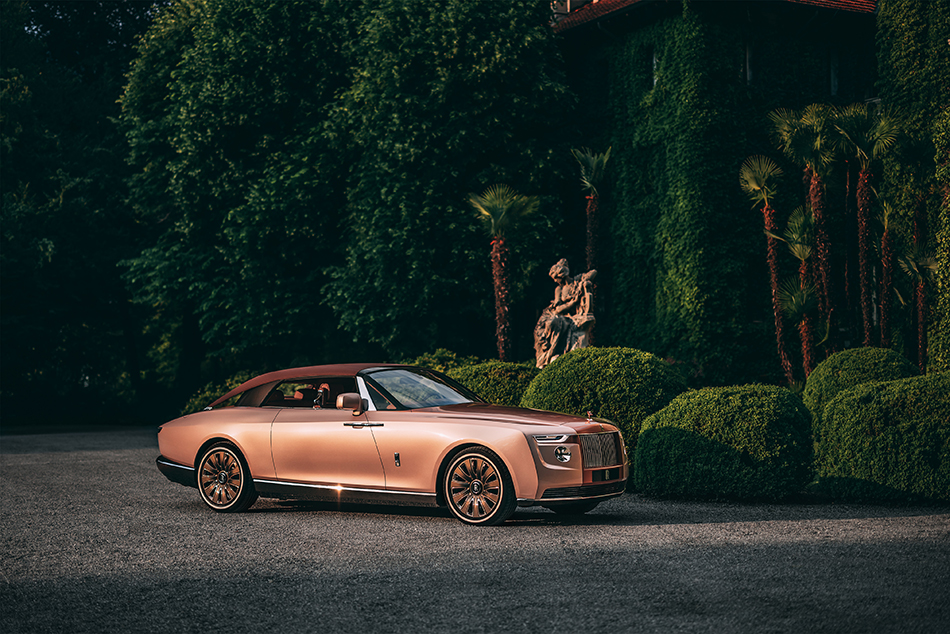 Having made a business in the pearling industry, pearl shells serve as the primary source of inspiration behind the whole concept. The owner provided four pearl shells, hand picked from his personal collection, which were then used as the mould for the outside colour. A masterful mix of oyster and soft rose, additioned with white and bronze mica flakes creates a unique pearlescent quality that reacts to light. The bonnet, created specifically for this unit, is a mix of bronze and gold aluminium mica flakes, gifting the Boat Tail with warmth and depth.
Royal Walnut was used to create the rear deck, specifically selected by the owner for its colour-changing qualities over time. The front grille is topped bu a rose gold Spirit of Ecstasy.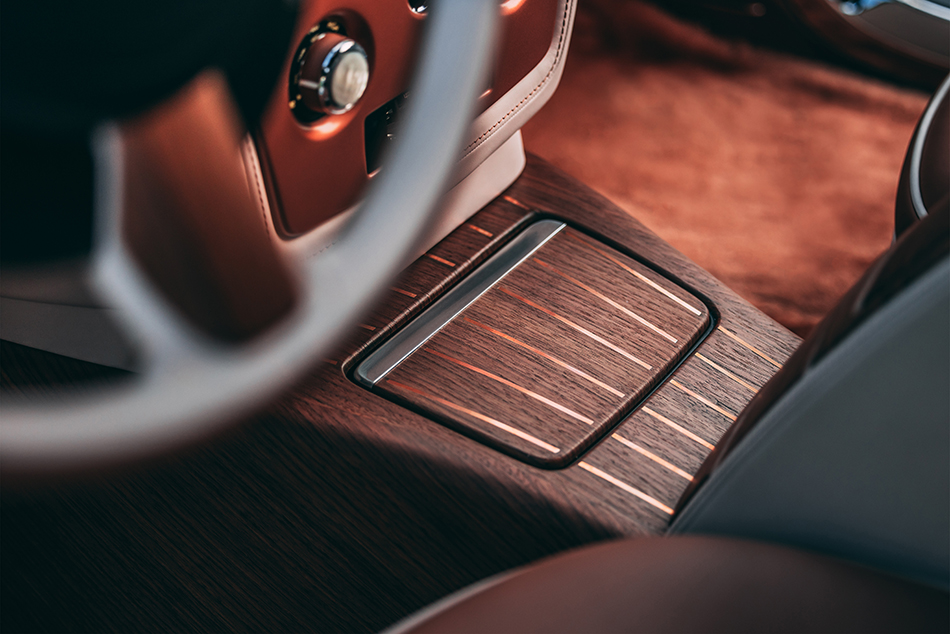 The interiors are a match of cognac and oyster colours, with mother of pearl and rose gold accents throughout. The centrepiece, as is customary with Rolls-Royce, is a timepiece, in this case entirely supervised by the owner, who provided the mother of pearl that shimmers in the dial. Control switches and dials are also finished in mother of pearl, bringing every detail together into the shimmering final product.
Coach building, with its nuisances and the requirement of fashioning each piece in the car by hand, is a unique opportunity for Rolls-Royce to explore the limits of luxury and motor car construction. WIth this Boat Tail, which also entails a uniquely emotional story behind its design, is a testament of Rolls-Royce capabilities in the realm of luxury cars.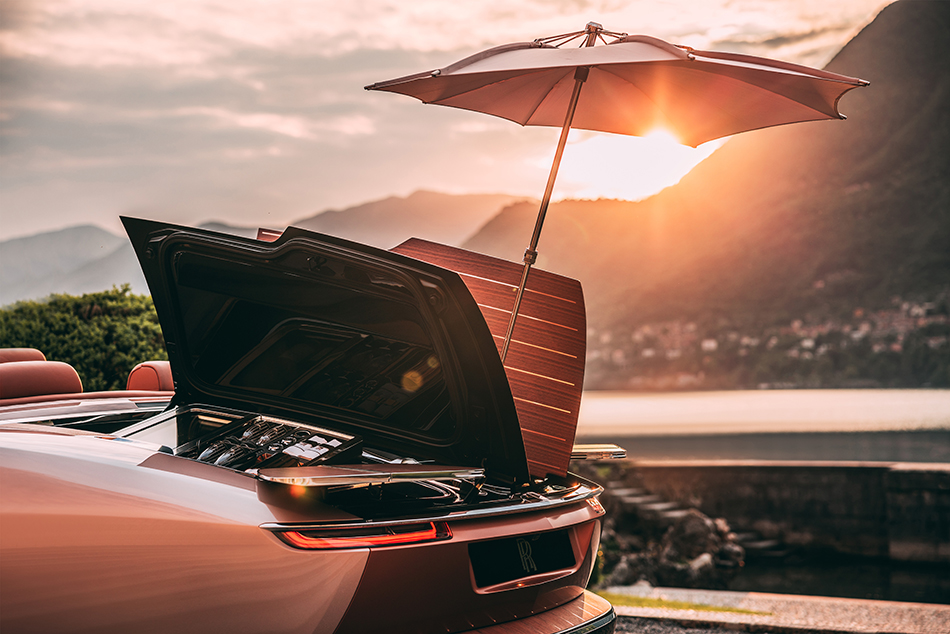 Photos: courtesy.