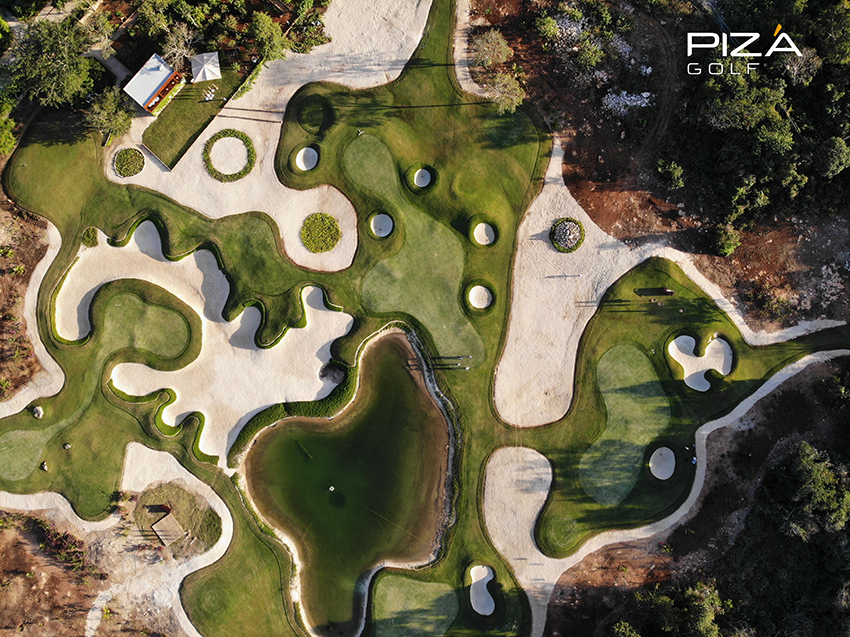 Golf, the justly called "gentlemen's sport", has had, from its origins, a close relationship with space and nature. The grounds of a golf course must be vast, well-aired and with beauteous views, as well as gently treated, carefully planned and rigorously tended-to to assure the best game experience in its interior. It is in itself a living piece of architecture, a space for strengthening bonds and a nucleus for the community that surrounds it.
Faithful lover of both golf and architecture, architect Agustín Pizá decided to bring together his two greatest passions and create Pizá Golf. This internationally renowned Mexican company blends the traditional British bases with North American innovation to create a highly artistic, fresh proposal for its clients with the utmost luxury of the golf sports experience. It is known as one of the most original, trustworthy architectural firms in the golf industry worldwide, and has received awards for its original, creative, and sustainable designs that can be found across Mexico.
---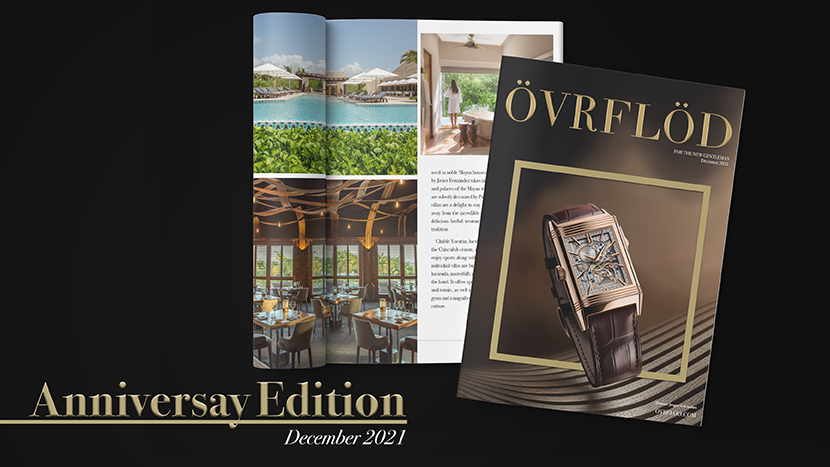 Subscribe to our newsletter to get all the news  for those who chose luxury as a lifestyle.
---
Commonly, in architecture, function defines form. Pizá, however, likes to play with things, and, in his designs, form defines function. More than simply building standardized golf courses, he focuses on creating versatile spaces that can be enjoyed by anyone who sets foot on them – golfer or not. His multifunctional courses present multiple playing schemes artfully merged with community spaces, beautiful gardens and recreational areas fit for users of all ages. His work is often unconventional, adapting to relatively small spaces and working with the land – not against it – to create equally unusual and highly challenging obstacles. These innovative courses are easier to maintain and fuse with the landscape, bringing in a sense of being one with nature while having fun in it.
The creation of a golf course with such high-quality standards requires careful planning and a streamlined execution. Thus, Pizá Golf's team includes specialized experts that supervise the project from its conception to the finishing touches of the lawn, all while guaranteeing the utmost quality standards as well as an economically and environmentally sustainable course. One of the main strengths of Pizá Golf is its lack of commercial tyings within the golf industry, which allows them to put the project's integrity and the client's needs always at the top of its priority list.
With a fresh design proposal and one of the most creative minds of Latin America, Pizá Golf is revolutionizing not only the industry, but the game itself. Sport, art and architecture come together to create a new approach to the golf course that is both respectful with the environment and always ready to provide its players with an unforgettable experience.
Photo: courtesy.