Xinú. It means "nose" in Otomí, an indigenous tongue from Mexico. It also names this high-end perfume brand, inspired in American aromatic flowers and plants. XINÚ aims to create a new, personal, intimate narrative with each one of its fragrances, made with traditional escenses from all around the continent, naming each plant used, with the purpose of making a documentary memory of America's botanic nature.
XINÚ bottles contain the highest-quality ingredients, and their shapes are inspired in prehispanic sculptures and sacred geometry. They bring forth duality and magic with the use of glass and dark woods, an elegant opposition made with more than a single use. Each bottle can be reconfigured and used as decorations, or even as flower bases and incense burners, making sure the product is useful long after the perfume has been emptied. The lid of each fragrance is made of different kinds of wood, so each one adds a visual element to the aromatic ones. The boxes in which you receive a XINÚ fragrance are decorated with unique illustrations, shaping the brand's authenticity.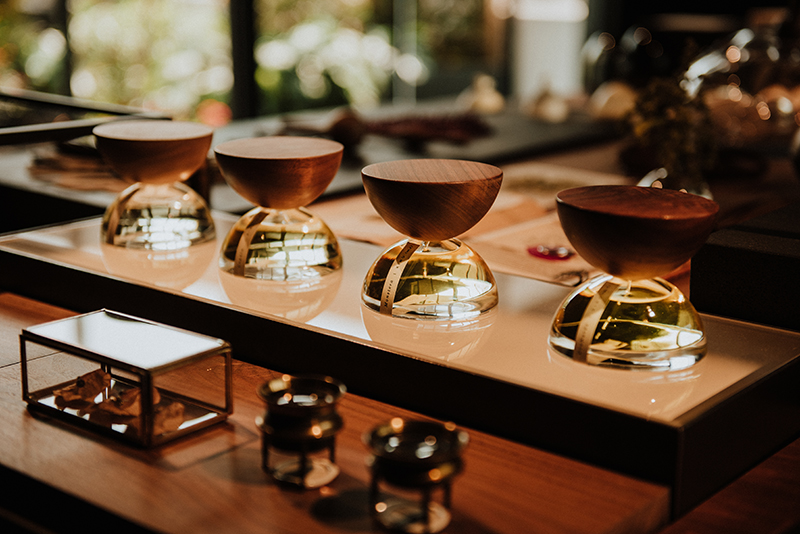 Each of XINÚ's perfumes accommodates different lifestyles, using different aromatic tones, making up a great array of possibilities. Its first collection includes Aguamadera, fresh and refined made with agave, green lemon, cedar, and guayaco; Copala, wooden fragrance of copal, pirul berries, vanilla and mezquite; UMMO, smoken essence of tobacco, tonka bean and juniper; and OroNardo, an opulent aroma made of orange tree, Queen of the night, cempasuchil, mexican nard, and yoyotli.
All of XINÚ's fragrances are made in its very own Secret Garden, where an anonymous naturist works with each bottle in order to obtain a high-quality product, one that brings forth an all-around sensory delight.
XINÚ represents three main axis which shape its identity: document America's aromatic plant richness, passion for design and handicrafts, and a deep commitment to sustainability. It is the testament that things made with love, quality, knowledge and dedication evolve into expressions rich with content, emotion and beauty.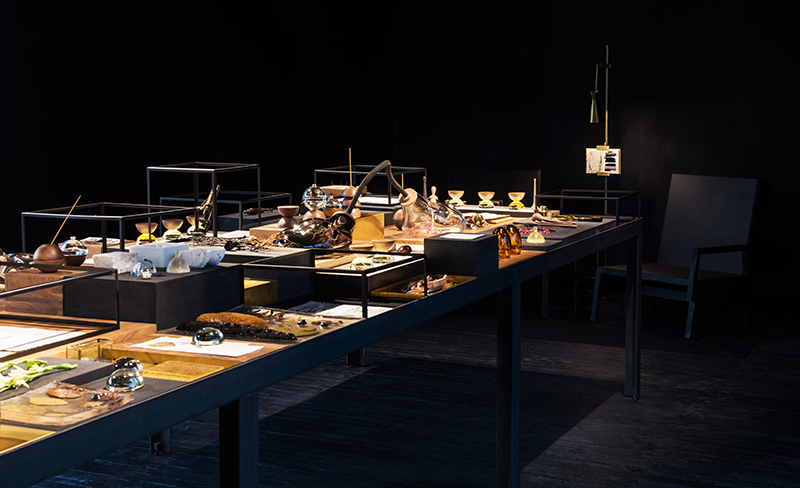 Foto: Cortesía